Summary: Warmer today as we head into the weekend. First half of the weekend will be wet while the second half and into early next week will be warm and dry.
Today will be a near picture perfect start to the weekend, even though the weekend starts with rain.
Friday – High 67* Low 46*
Friday is shaping up to be a beautiful day with a high of 67 and no clouds. Winds will be out of the southwest at 5 to 10mph.
Rain will push in in the later part of Friday night, and hand around through Saturday night. The overnight low will drop to about 46* with a 20% chance of showers.
Saturday – High 59* Low 46*
With rain moving in late Friday night, expect a 50% chance of rain through Saturday, tapering off to a 20% chance Saturday night before moving out overnight.
Below is the NAM4 simulated radar showing the rain moving in, getting heavy at times, before moving out early Sunday morning.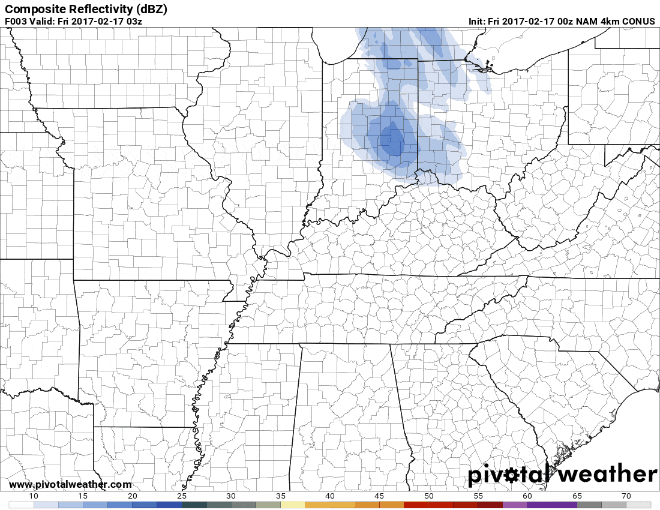 Sunday – High 68* Low 47*
Sunday will be warmer than Saturday with mostly sunny skies and a high temp of 68*. Overnight low will dip to about 47*.
Workweek outlook
Doesn't feel much like winter, as the start of the week will feel more like spring. High temps will remain in the upper 60's, with small rain chances coming back into the forecast starting Tuesday.
Extended Forecast