Summary: April Showers bringing May Flowers. No rain for the next seven days.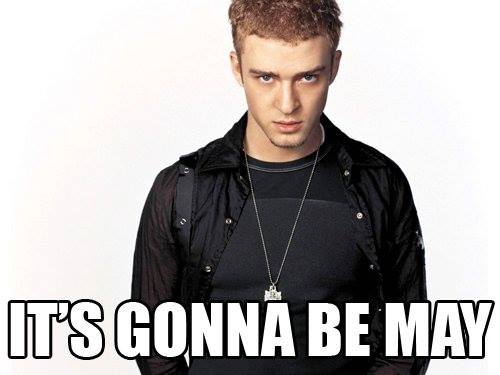 So, there is no chance of rain for the next seven days! After a constant rainy period for almost all of April, we are going to start the first seven days of May with no precipitation forecasted.  That really does prove that April showers bring May flowers!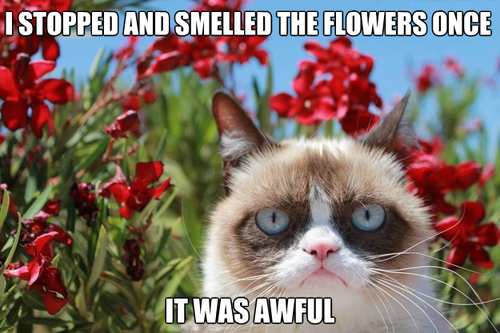 Today, we are being treated to mostly sunny skies and a high temperature of 71 degrees. Winds will be coming out of the north at 10 mph.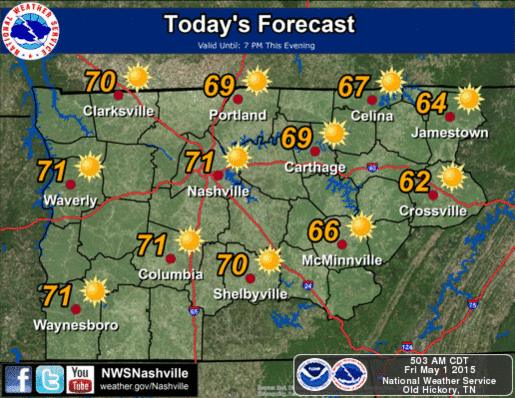 A high pressure system will dominate our weather the next several days as it sits right on top of Middle Tennessee (indicated by the blue "H" in the graphic below). High pressure systems are what give us this beautiful weather. The graphic below is for the 6 hour period of 1 am Saturday through 7 am Saturday, but the high pressure center hangs around for several days.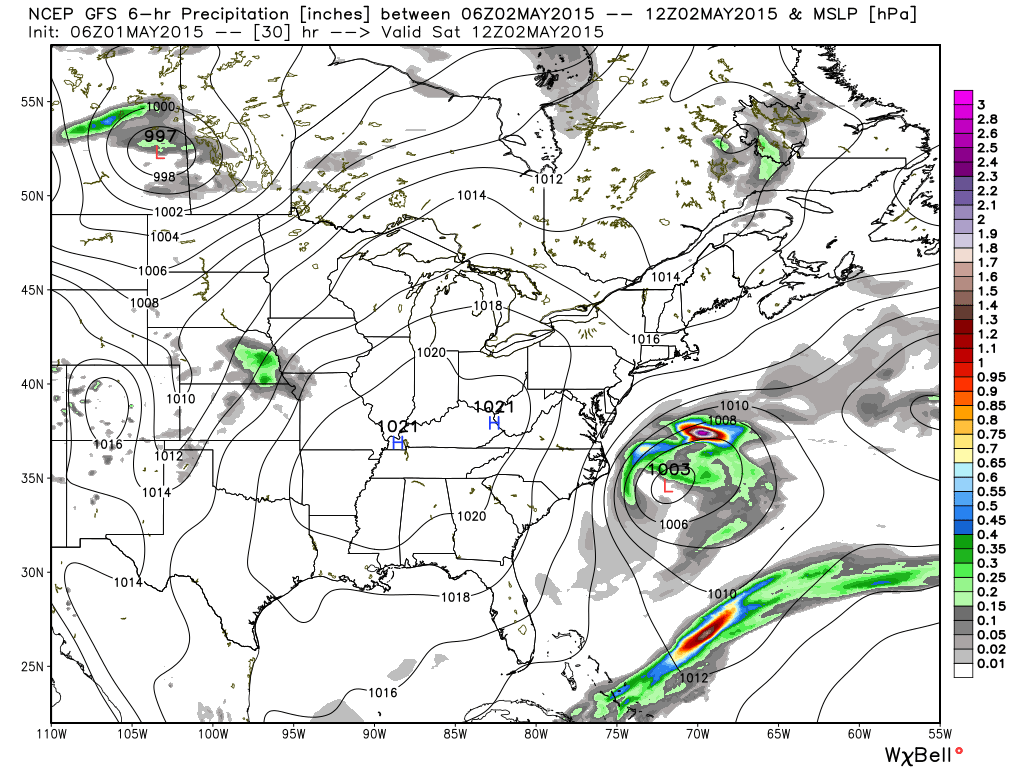 Tonight's low will fall to 47 degrees under mostly clear skies, with winds becoming calm.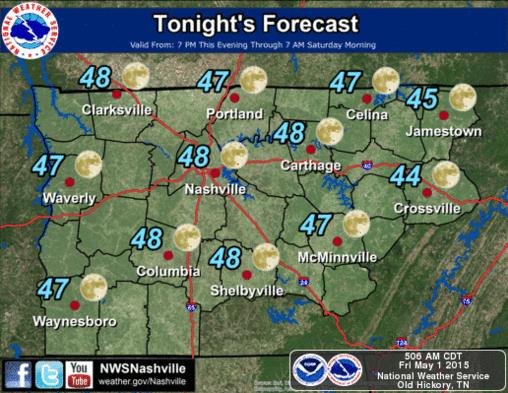 The weekend: picture perfect!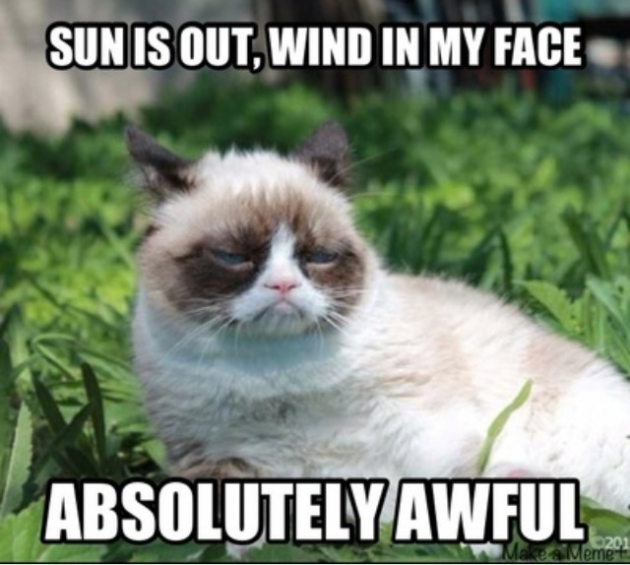 This weekend will be ideal for any outdoor plans you may have. Saturday and sunday will see highs reach 77 and 80 degrees, while overnight lows will fall to 52 and 57 degrees. Winds will be fairly calm throughout the weekend.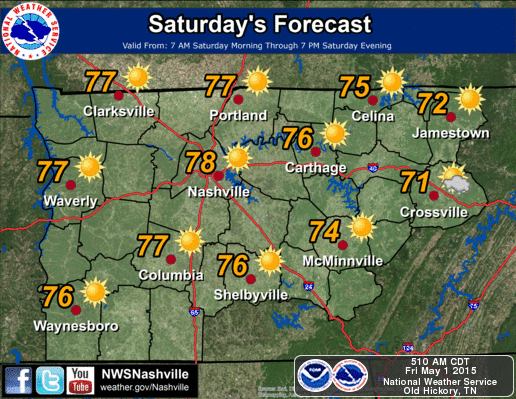 The work week will be just as nice as the weekend.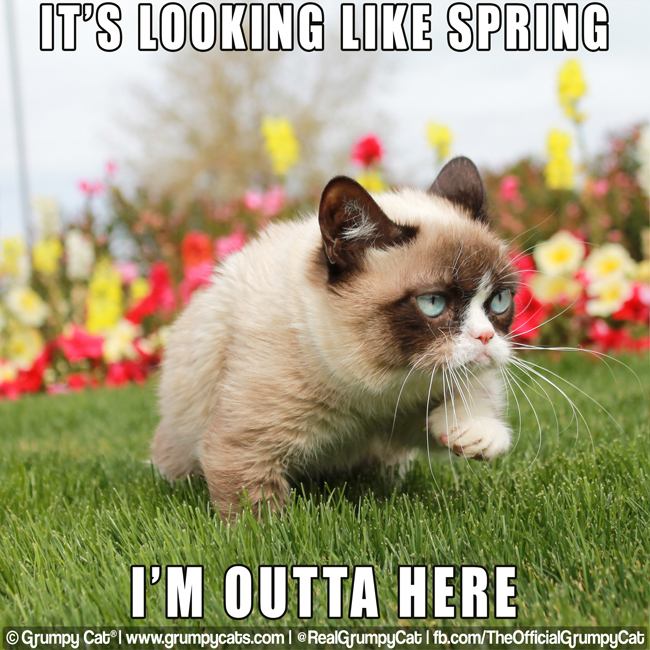 Can't complain about the upcoming work week as our highs will be in the low 80's with our lows in the upper 50's.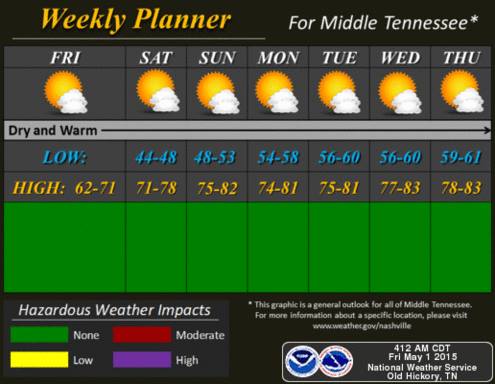 Extended Forecast

From weather.gov