Summary: Trick or Treaters should be prepared for some rain. Rain for the next five days (again).
This post was originally published Fri, Oct 30th. Any updated information will be noted.
I hope you enjoyed the sun the last two days while you could! We're getting ready for all the trick or treaters here, but we're worried about the rain just like you.
Halloween, Saturday October 31
Currently, Saturday's high will reach about 64 degrees, with rain changes increasing after 1pm to 70%.
The bulk of the rain moves in just after lunch time making it a really dreary Halloween, however some showers are expected as we wake in the morning.
Let's go through the models to see what they are saying, starting with NAM4. (The HRRR is not quite in range for Trick or Treating, so will hold off until it gets closer before posting that model).
Here's NAM4's simulated radar for 7am in the morning, showing spotty showers in the morning.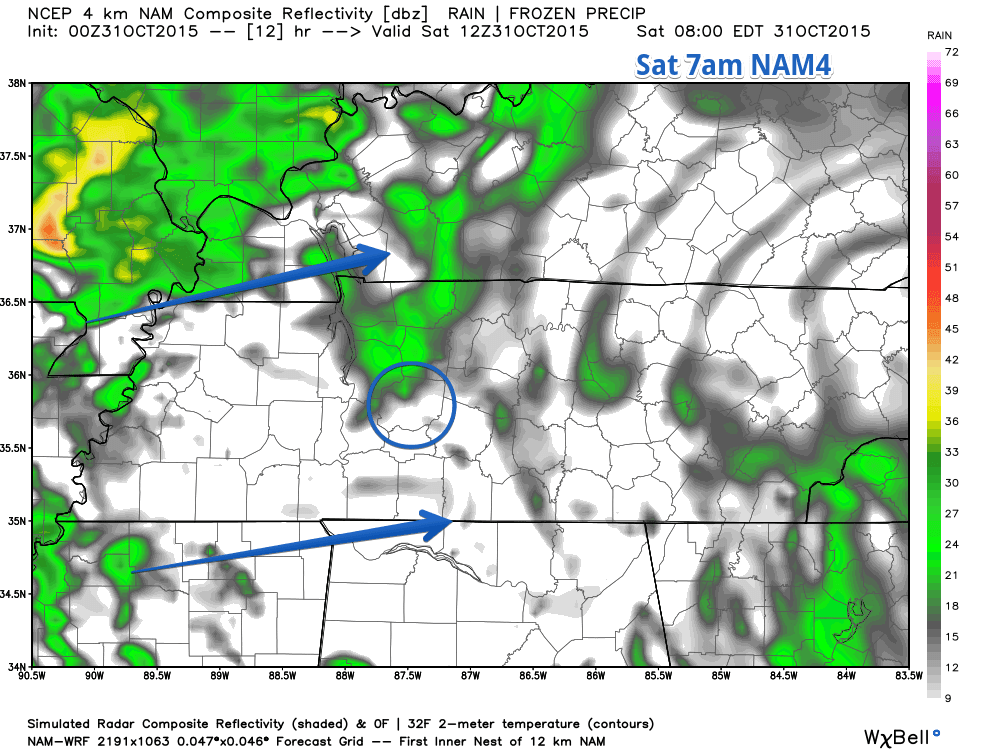 NAM4 is thinking we will get somewhat of a break in the rain mid morning before getting the bulk of rain after lunch. Here's NAM4 at 9am.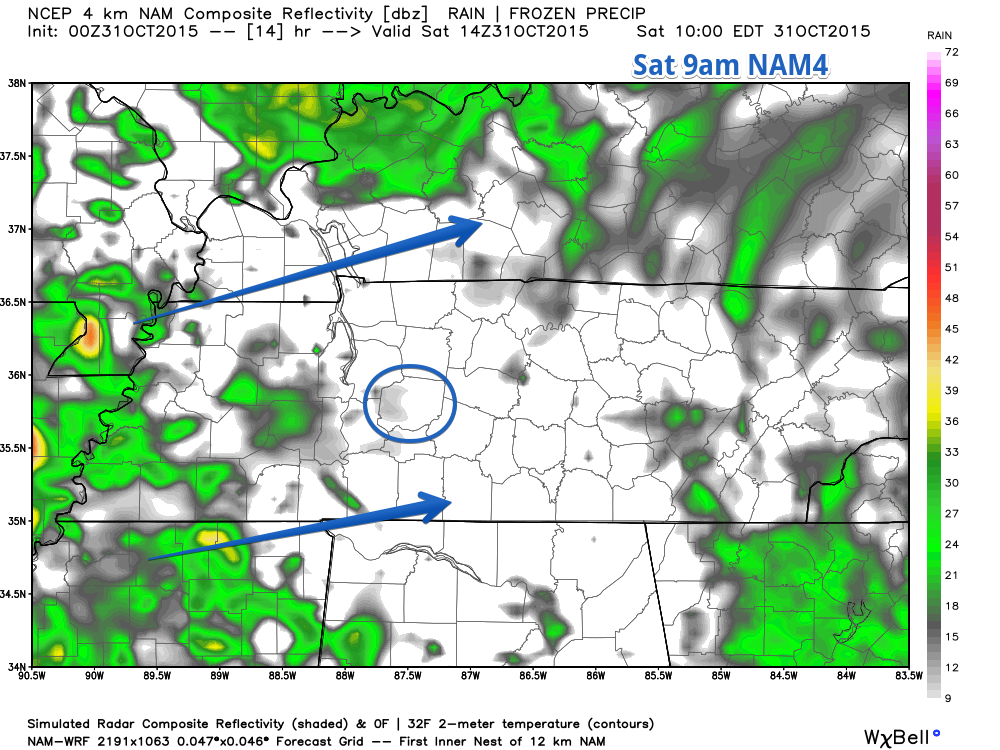 Rain moves in after lunch, leaving trick or treaters possibly getting wet. Here's an animated simulated radar for NAM4, starting at 1pm and ending at midnight (time is in top right corner, subtract one hour).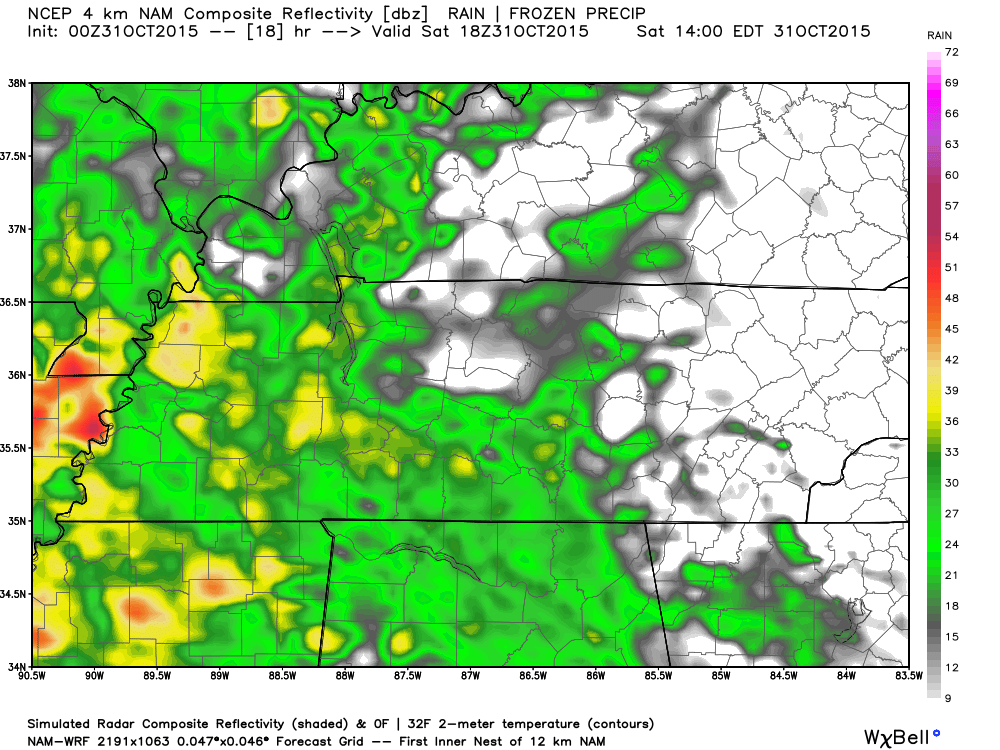 This is just one model. The NAM4 has a history of over exaggerating what's really going to happen.
The NAM12 is right in line with the NAM4. Here's the simulated radar for 7pm.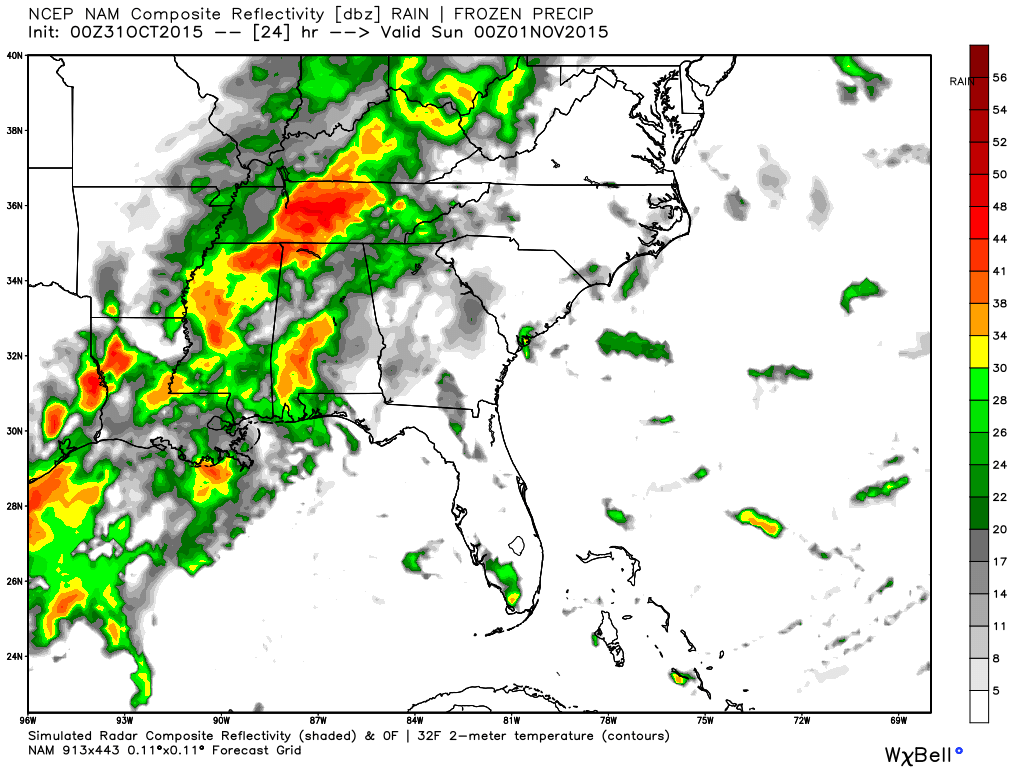 Some trick-or-treating info to keep in mind:
The temperature will be 60 degrees (give or take a degree) between the prime trick-or-treating hours of 5 and 8pm.
Wind will be at 8mph between 5 and 8pm.
Chances are you will get rained on, so dress you and the kids appropriately.
This is not a thunderstorm system, so it will only be rain.
It won't rain all the time, but at some point you should see rain.
Official NWS rain forecast is 70% chance of rain.
Models can change, and tomorrow lunch time is when we will get a much better idea (and more confident) of how the weather will be.
Don't cancel plans outdoors, but have an indoor alternative available.
Don't forget to roll your clocks back an hour when you go to bed Saturday night.