HAPPY EASTER!
Summary: Great day for Easter Egg hunts, but rain may cut the day short. Work week will be full of nothing but rain chances.
Easter starts off with some frost on the ground, but quickly disappears under partly cloudy skies on its way to 67 degrees for a high temperature. It will be a bit breezy with winds 10 mph or so, gusting to 20. Perfect for early day Easter Egg hunts. And I do mean early because….
Rain could start as early as 3pm for us today.These shouldn't be severe, but the rumble of thunder can't be ruled out. The chance of rain for Sunday afternoon/evening is 60%.
NAM4 model is showing some rain possible in Hickman County at 3pm.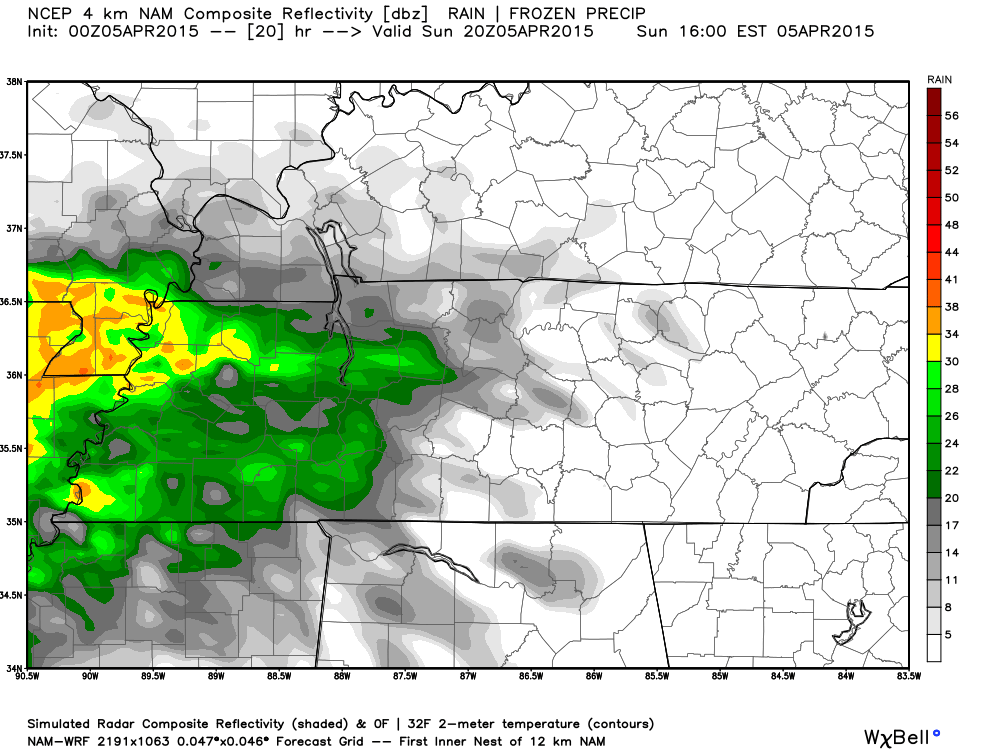 Then really ramps up the later we get. Here is the 5pm NAM4 model prediction.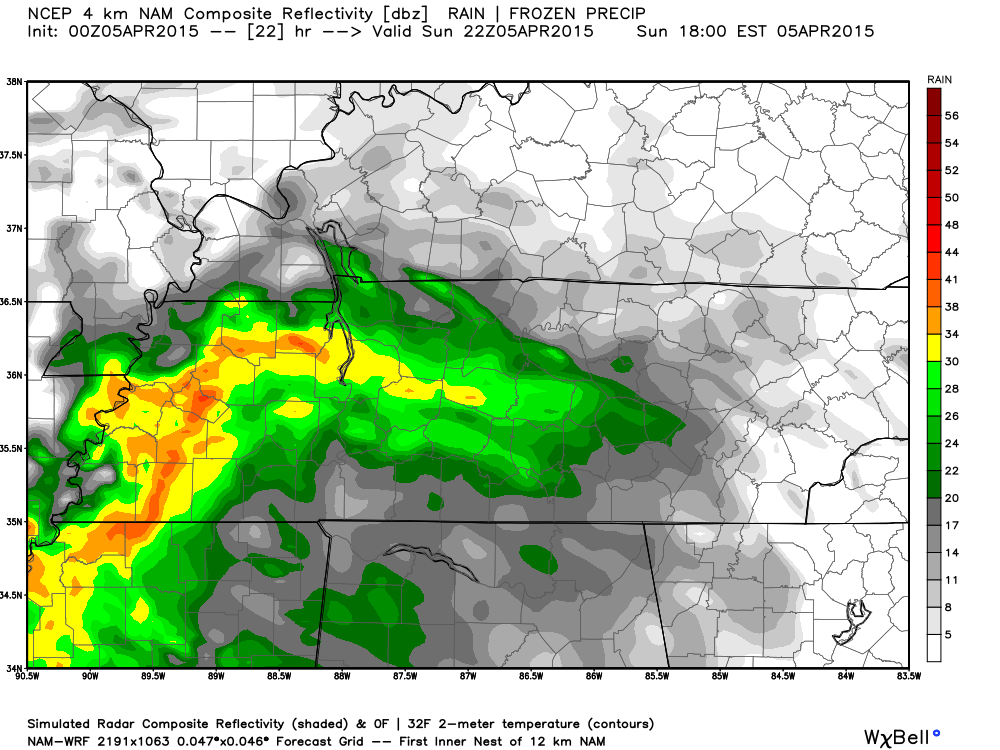 Then at 6pm.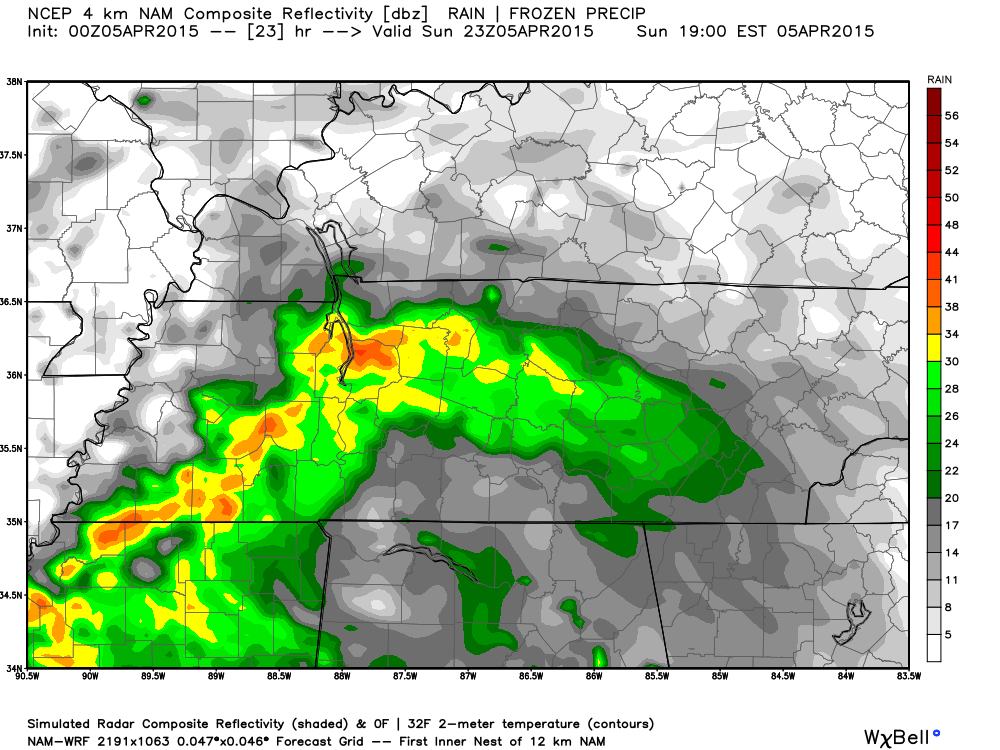 It is probably wise to do your Easter egg hunting earlier in the day if this is the case.  Yeah, we aren't happy either.
Sunday night's low will only fall to about 50 degrees with just spotty showers overnight.
Monday looks wet.
Monday doesn't look to be much better, as the rain hangs around again. The high is expected to be 67 with a 70% chance of rain. Winds will be breezy at 10-15 mph with gusts up to 20 mph.
Here is what NAM4 is predicting for 5am Monday morning.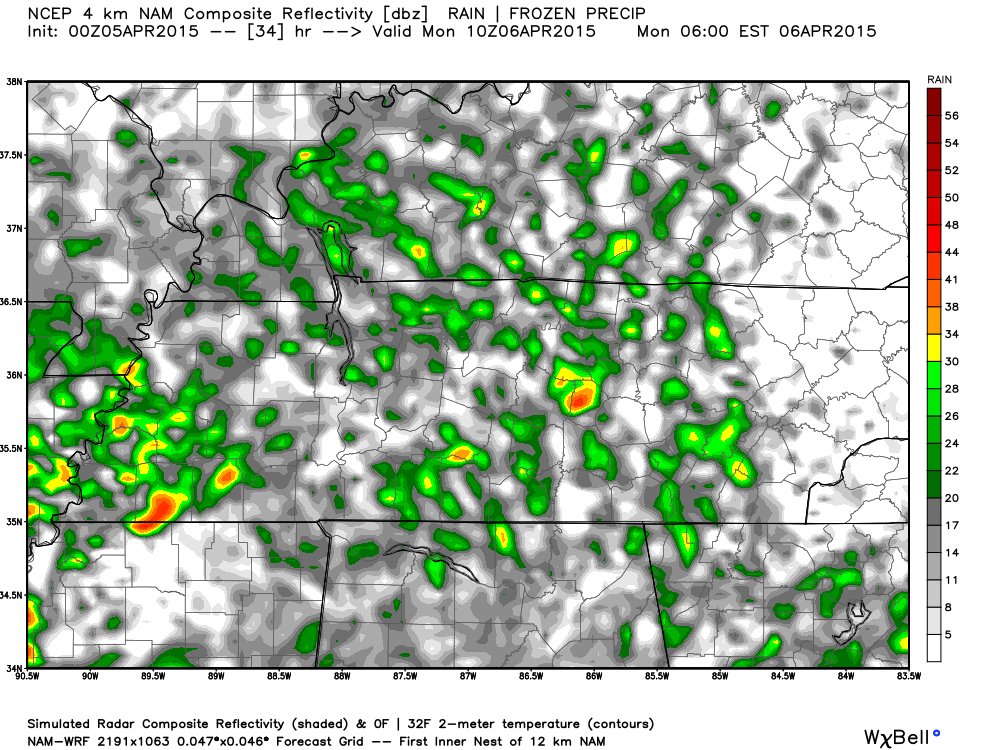 The bulk of the rain for Monday, however, is expected around 10am to 2pm, after which we should get a break. Here is a look at NAM4 at 10am.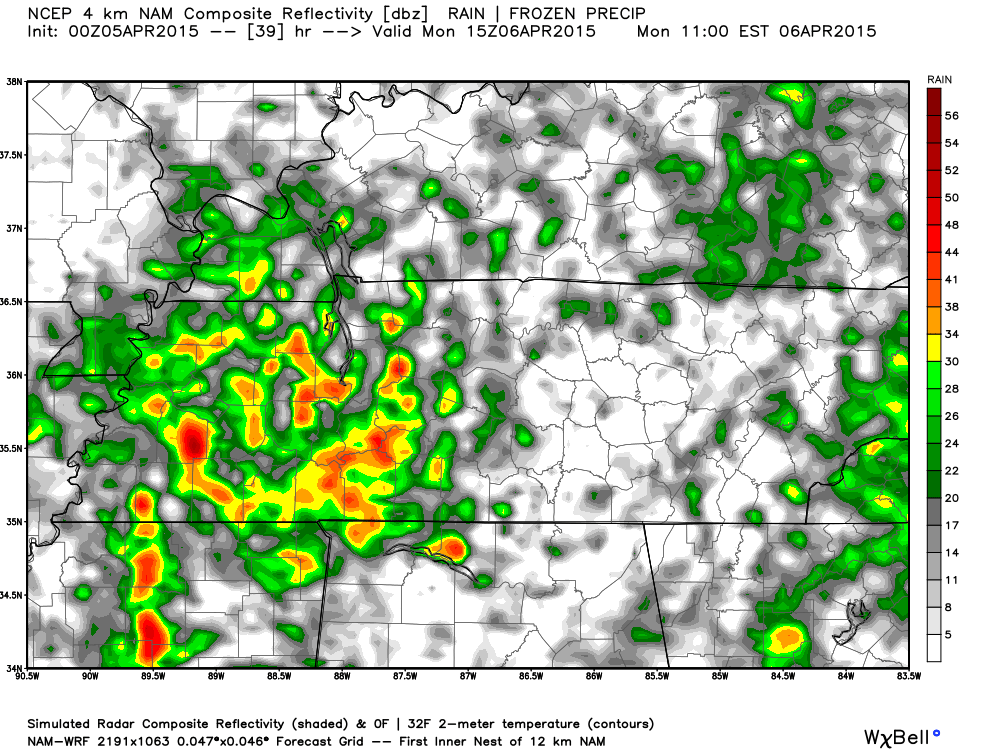 Monday's low will fall to a very mild 60 degrees.
The rest of the work week will be spotty chances of rain while we watch for storm system on Friday.
The SPC has put out this graphic for Day 6 (Thursday).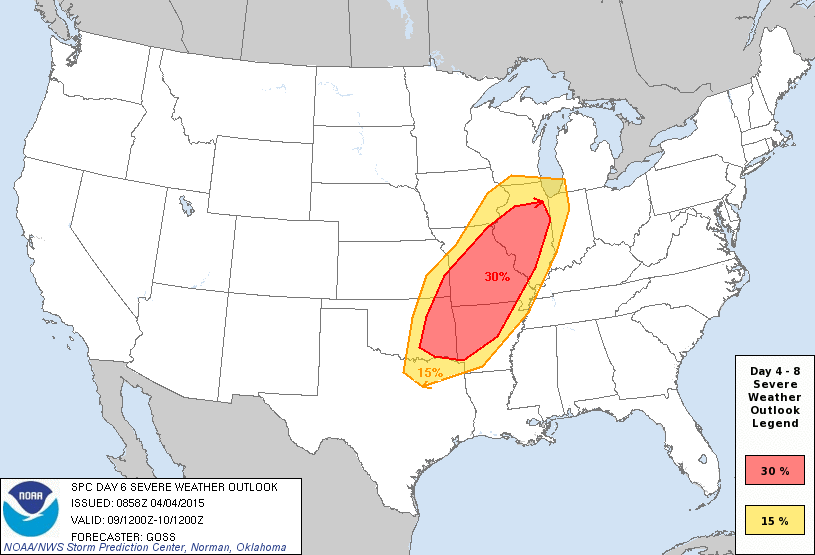 Yes, we aren't in that area, but my concern is that if they are predicting a 30% chance of severe weather to our west on Thursday, that system will likely be here Friday.
It could not be an issue for us at all, or it could be rough. It's too early to tell.
We will be watching it though, but this is simply saying that things are lining up for the potential, and the SPC outlook graphics change regularly.
Extended forecast