Summary: Rain chances continue with only minor breaks this week.
Today, we have a 40% chance of rain and storms as our high temperature works its way up to 79 degrees. It's still going to be muggy out there as there is a lot of moisture for the atmosphere to play with. Winds will be out of the west northwest at 5 mph.
First, a quick glance at dew temps. We are starting off in the mid 60's for dew points. Anything above 60 is sweat inducing. They will day in the lower to mid 60's today.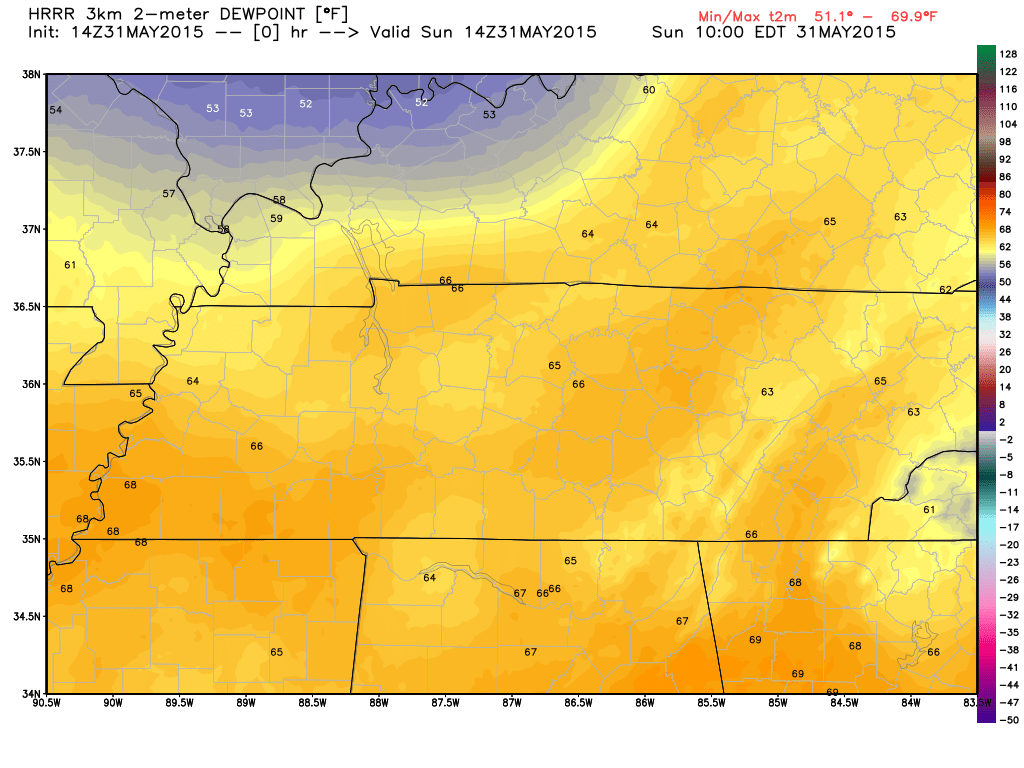 For rain, the HRRR simulated radar is showing some rain for us starting at about 1pm.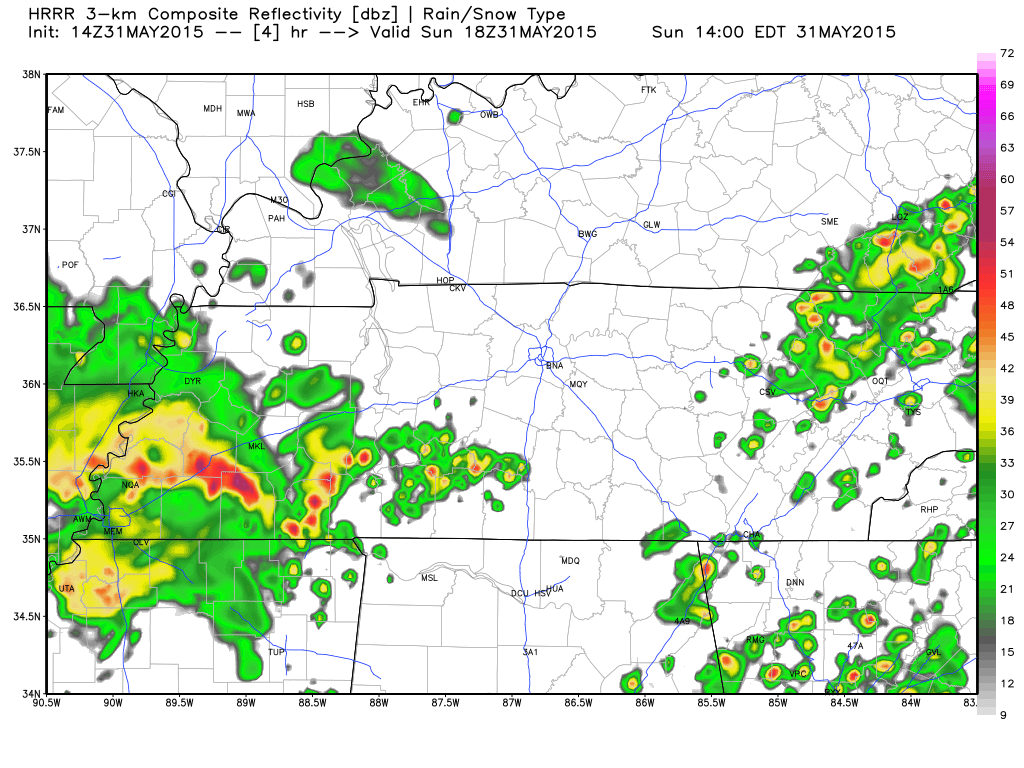 Then really ramp up at about 2-4pm window.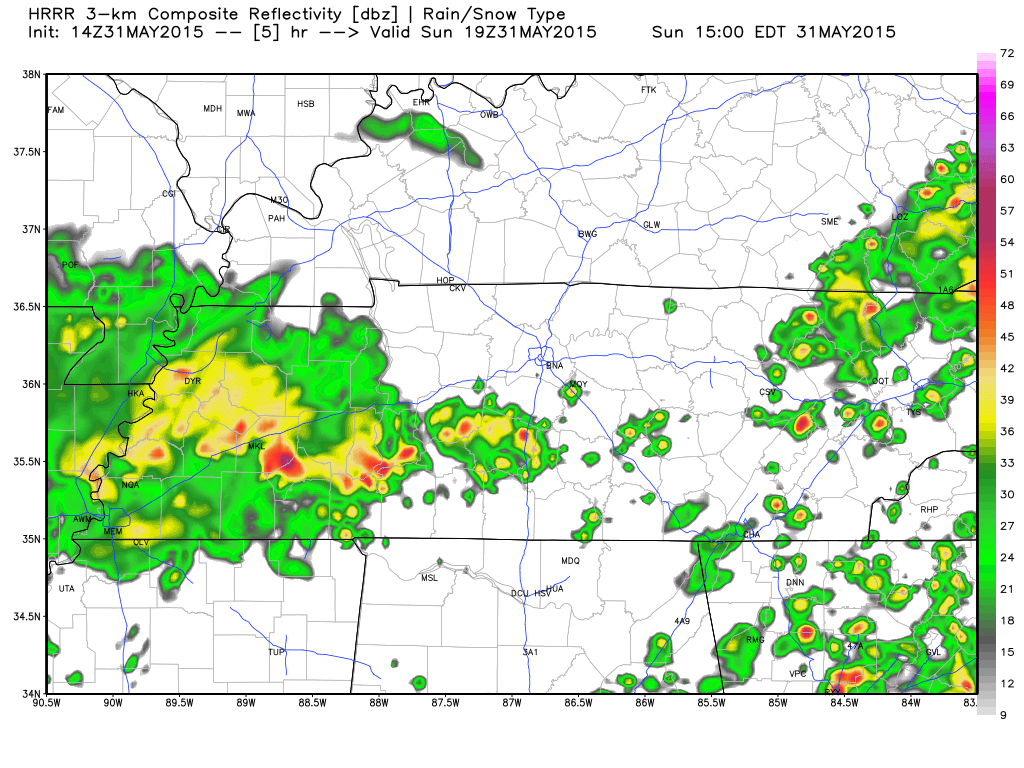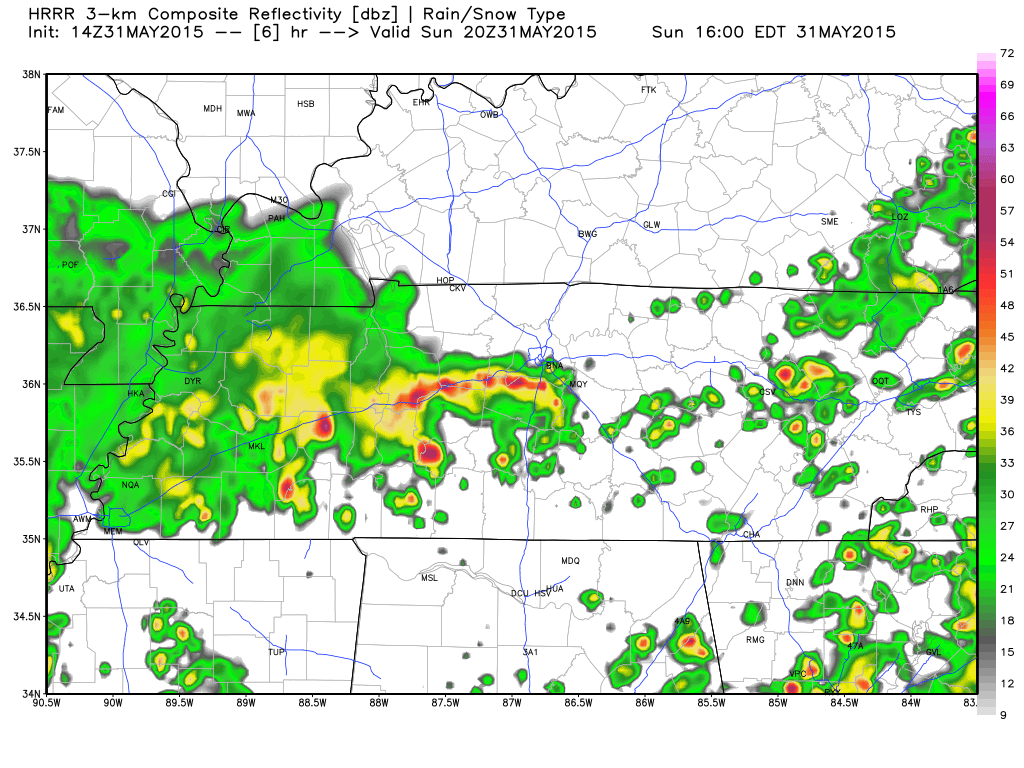 And then spotty chances after that.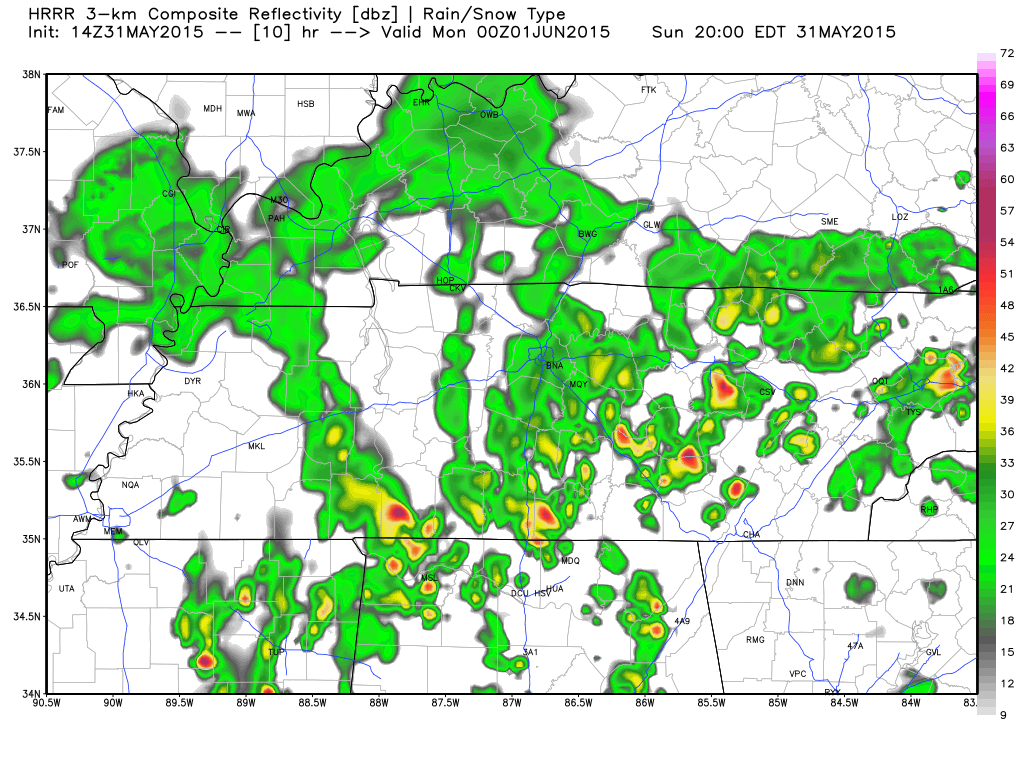 I know, not the best news for those that need to cut their grass that's already knee-deep.
Tonight, rain chances increase to 50% chance of rain and storms while our overnight low drops to about 61 degrees.
The NAM4 model shows some storms chances starting again at about 9pm tonight and going through about 1am.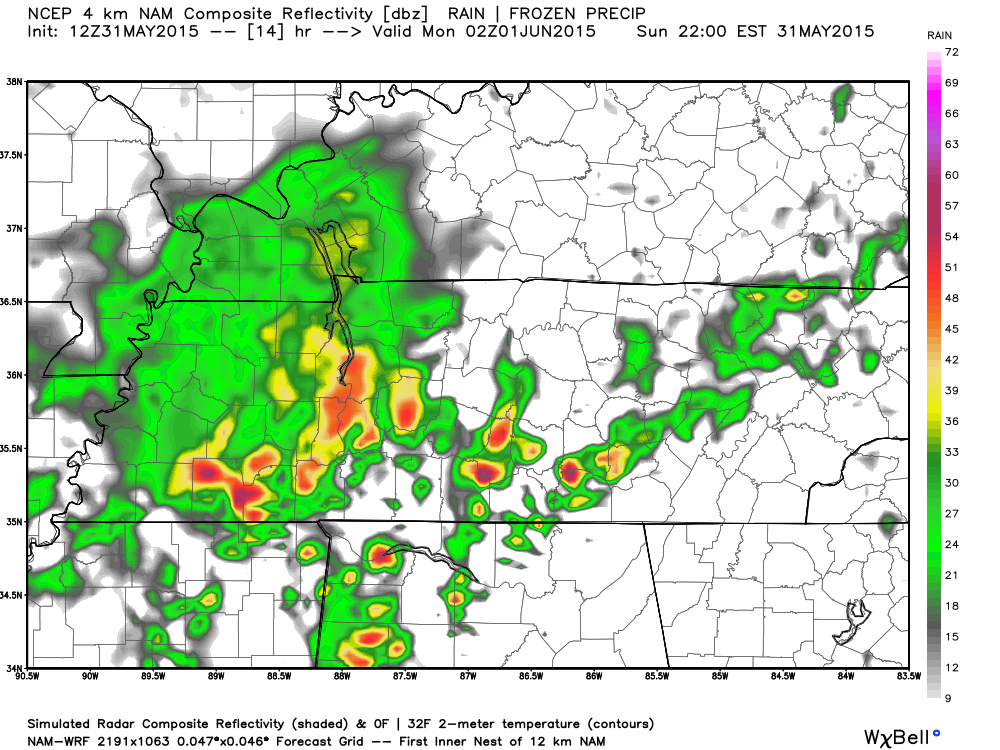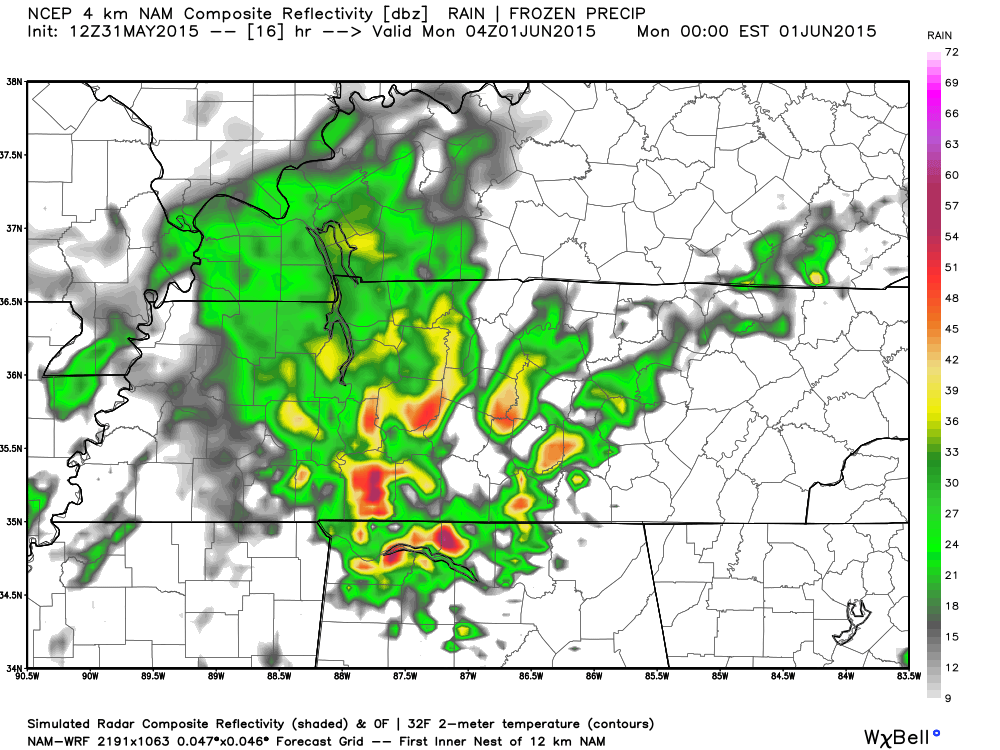 A small semi-break from the rain early this week.
Rain chances decrease to 20% for Monday as the high temperature reaches about 77 degrees. These rain chances likely come from the showers and storms that will work through the overnight hours.
Monday through Tuesday will be your best chance to get your grass cut and it not be extremely muddy.
The NAM4 shows that we get a dry period starting at roughly 3am Monday morning and going all the way through possibly Tuesday evening.
Monday night there is no official forecasted chance of rain as our overnight low dips to 60 degrees.
Tuesday the same 20% chance of rain and storms return with a high temperature of about 79 degrees. NAM4 shows no real rain chances throughout the day so this is likely to be very isolated if you see rain.
Tuesday night still holds on to the 20% chance of rain and storms with an overnight low of 62 degrees.
Extended Forecast

From weather.gov