Summary: Clouds will part to leave us with a nice and relatively cool next three days. Rain chances return on Sunday and through Memorial Day.
Today, expect clouds to start moving out as we will have a nice day shape up. High temperature should be about 68 degrees. Tonight's overnight low will fall to about 44 degrees under mostly clear skies.
Friday, our high will be about 73 degrees under mostly sunny skies. The overnight low will be about 56 degrees under partly cloudy skies.
Saturday will be a repeat before the rain moves in. Saturday's high will be about 78 degrees under mostly sunny skies.
Rain returns Sunday.
Saturday night rain chances increase to 20% as disturbance moves through. This rain chance increases to 40% on Sunday with a high of 83 degrees.
Memorial Day is still looking a bit rainy
For Memorial Day, there is still a 40% chance of rain and storms as we go through our holiday activities. The high is expected to be about 83 degrees.
Here is the GFS model for Monday at 5pm.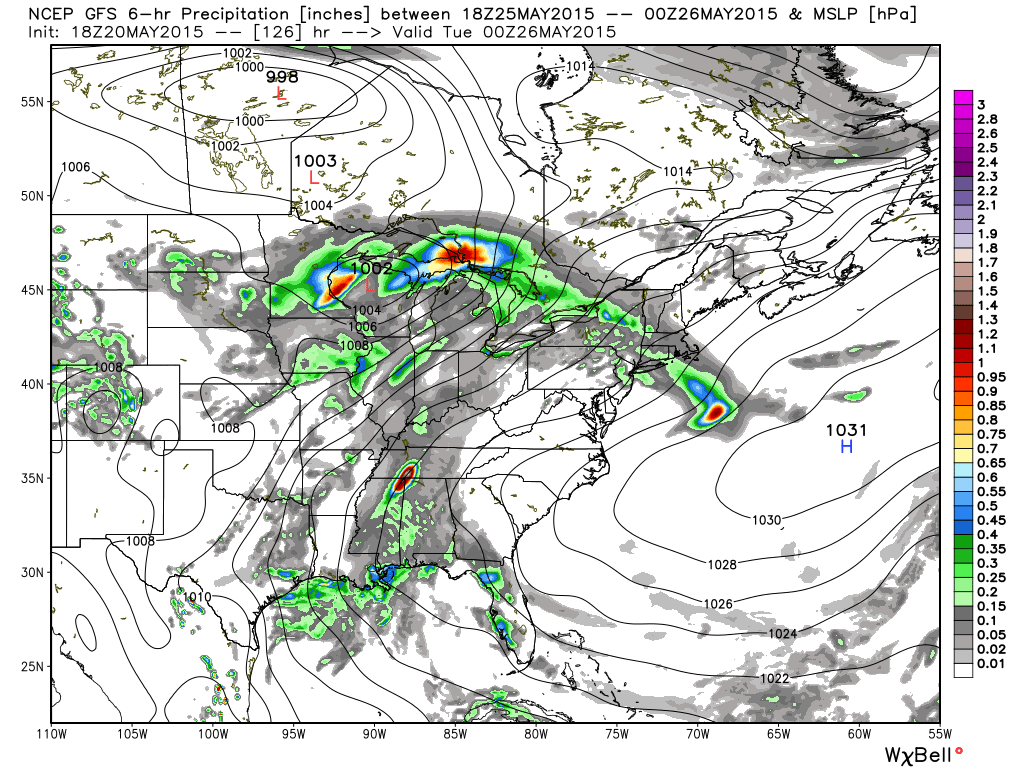 Extended Forecast