Summary: Slight break in the rain today and tomorrow. Chance of severe weather Sunday. Break in the rain mid work week.
It's been wet this week. The NWS posted this graphic yesterday to show how much rain we've received this week. Parts of northeast Hickman County has seen 2.5-3 inches of rain this week. More is on the way.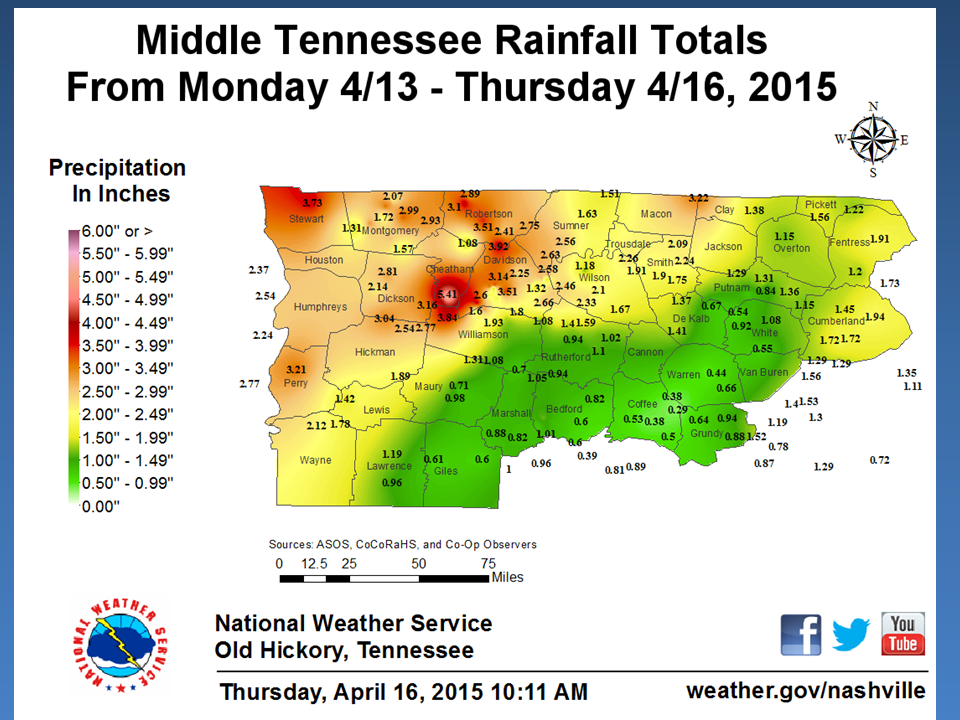 For today, we have a 20% chance of showers and thunderstorms as our high will reach about 75 degrees. Our winds will be relatively calm coming out of the east at 5mph.
If you are off of work today, today is a good chance for you to mow that mile high grass.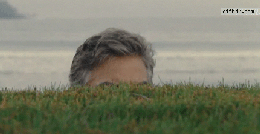 The latest HRRR model is wanting to show very spotty showers around us at about 4-8pm. Here is the prediction for 6pm. We will be lucky if we see any rain today.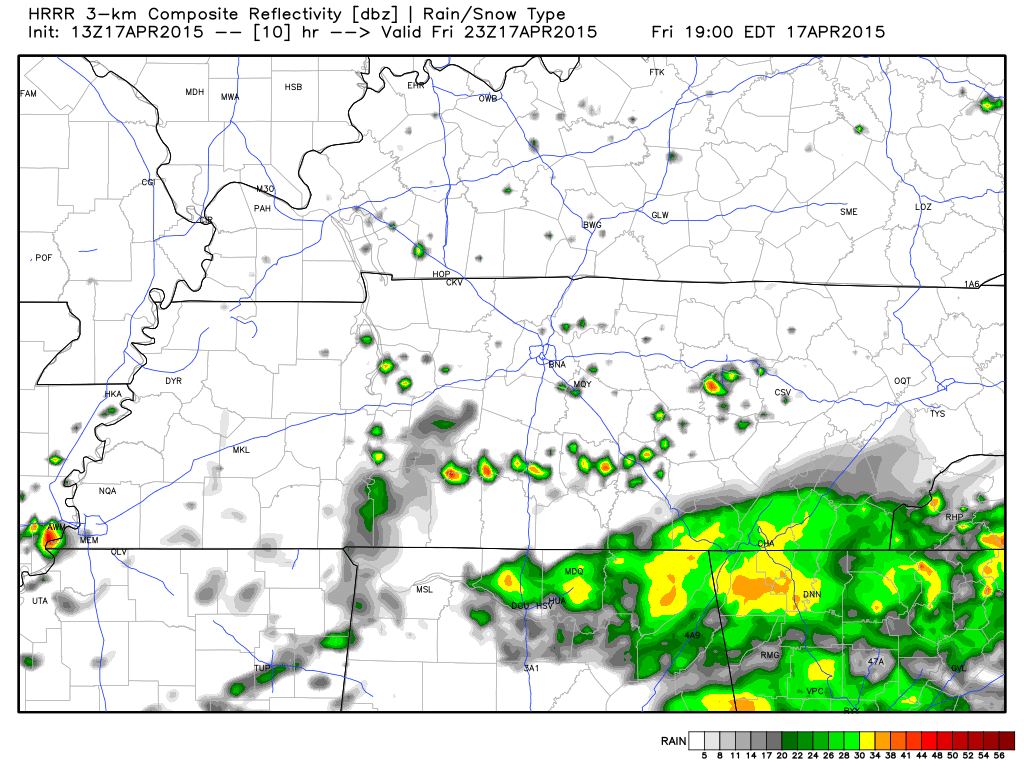 Friday night should be dry with a low about 58 degrees.
Saturday gives us a nice break to mow the grass.
If you are looking for a dry chance to mow the grass this weekend, Saturday is your best bet.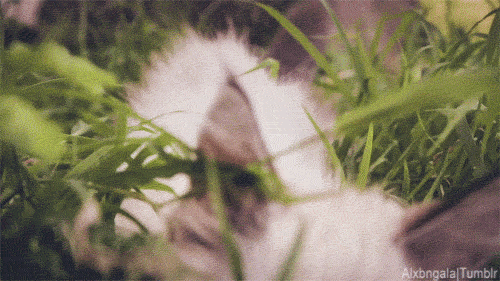 We are looking at a 50% chance of rain for Saturday, but I believe this will likely occur after dark Saturday night. The high temp is expected to be about 78 degrees.
The NAM4 model keeps us dry Saturday for the most part until about 10pm Saturday night, where rain from our south once again creeps up and dramatically increases our chance of rain and thunderstorm chance.

Saturday night we see a 100% chance of rain (see above) while our low temperature dips slightly to about 64 degrees. Winds pick up a bit overnight at 5 to 10 mph coming out of the south southeast as it brings in the rain.
Sunday looks like a slight chance of severe weather.
Sunday doesn't get much better from Saturday night, as we will likely wake up to rain and thunderstorms. We have a 50% chance of rain and thunderstorms for Sunday with our high temp expected to reach 77 degrees.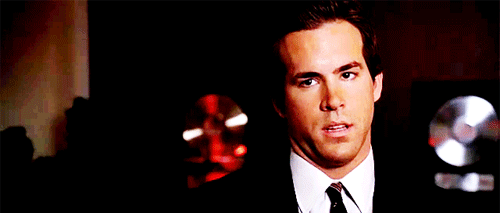 The SPC believes we will see an increased chance of severe weather on Sunday. Day 3 (Sunday) outlook shows us under a SLIGHT chance of severe weather occurring within 25 miles of a point between 7am Sunday and 7am Monday.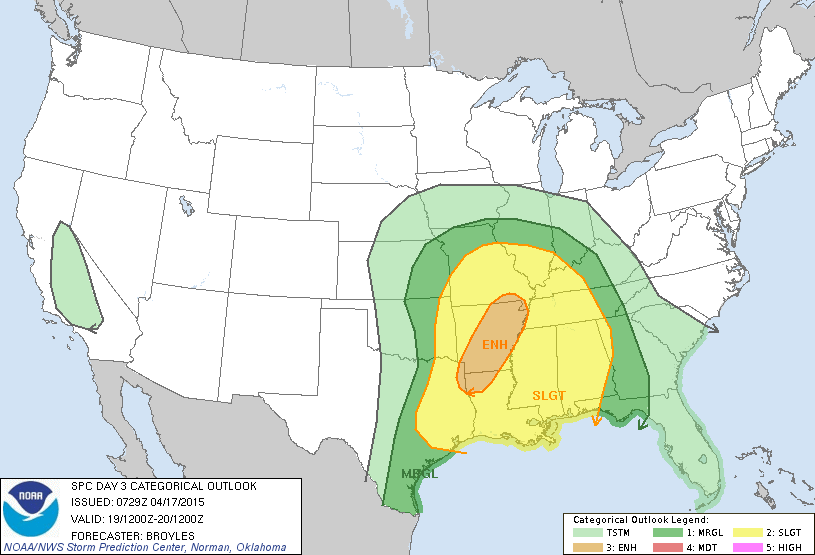 This means they've put us under a 15% chance we could see severe weather within 25 miles of a point. This is likely to be a straight line wind and hail event. They haven't mentioned the "t" word yet.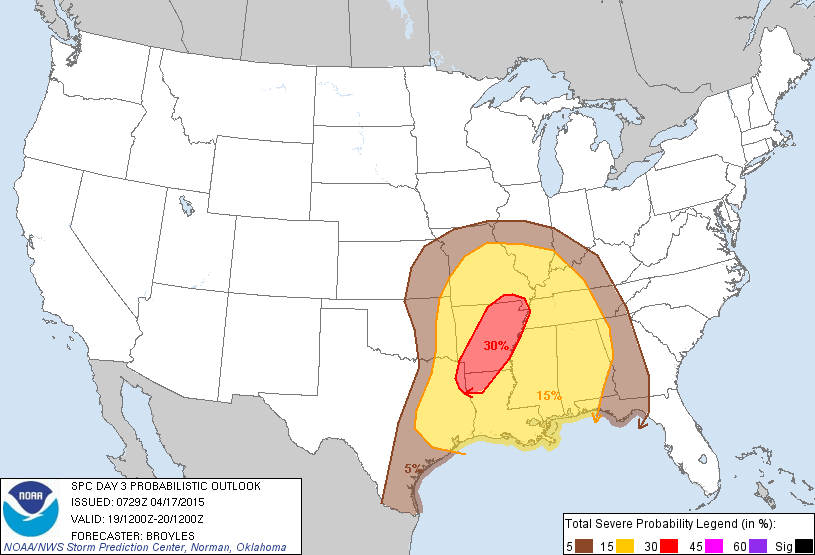 Nothing to freak out about right now, but something we should just be aware of as we go through the day Sunday and go to bed Sunday.
Rain chances increase though and get closer to us as the daylight hours come around Sunday AM. Here is NAM4 at 4am Sunday. This isn't what we are expecting to be severe.
And again at 7am. This isn't the main severe weather threat.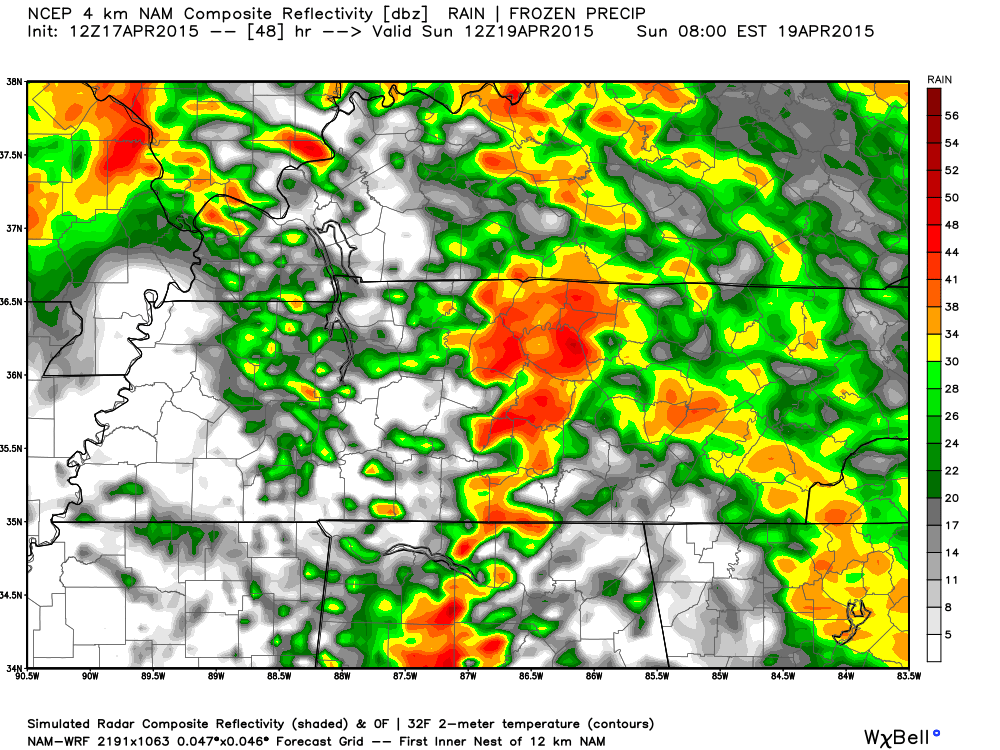 Current models are wanting to say that all of the rain will be out of our area by about 10am to noon Sunday, giving us a break Sunday with the rain before more rain (and the severe weather) comes in overnight Sunday into Monday morning.
It appears our severe weather chances will likely happen in the overnight hours from Sunday night into Monday morning as a cold front moves through increases our severe weather chances.
If you are a NASCAR fan wanting to know about the race in Bristol at noon Sunday, there is a good chance it could see a rain delay. All of our morning's rain we will see here Sunday is headed straight for Bristol, with it being out of there around 4pm.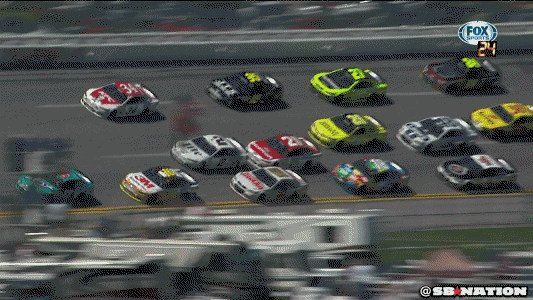 The work week starts with a chance of rain, then a mid-week break, then more rain to end the week.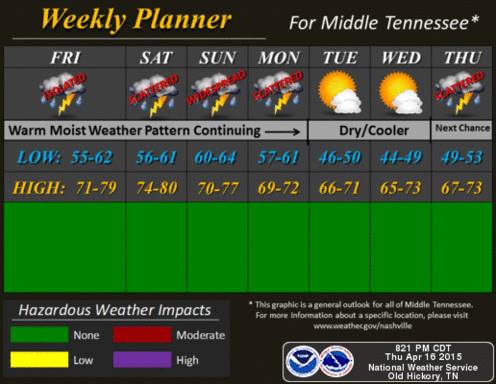 Current extended forecasts are wanting to put rain chances in for Monday (40%), Wednesday PM (20%) and Thursday (30%). Tuesday and Wednesday are looking pleasant with no rain chances and temps right at 70 degrees.
Extended forecast

From weather.gov