UPDATE June 8, 2015 1:40pm: The Storm Prediction Center has issued a Severe Thunderstorm Watch for all of Middle Tennessee, including Hickman County, until 7pm tonight.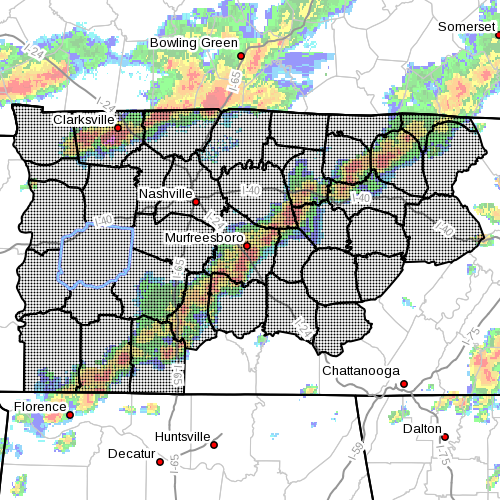 Summary: SLIGHT chance of severe weather today and tonight. Rain chances decrease dramatically for rest of the week.
Today, there is a 60% chance of rain and storms mainly after 2pm as our high temperature reaches 88 degrees. When it isn't raining, it will be mostly cloudy and humid. Winds will be gusty today from the southwest at 15mph, with gusts up to 25 mph. We expect storms that could contain severe weather to push in during the afternoon and early evening hours.
The Storm Prediction Center has placed us under the SLIGHT category of severe weather today as an approaching cold front pushes in a few lines of storms throughout the day.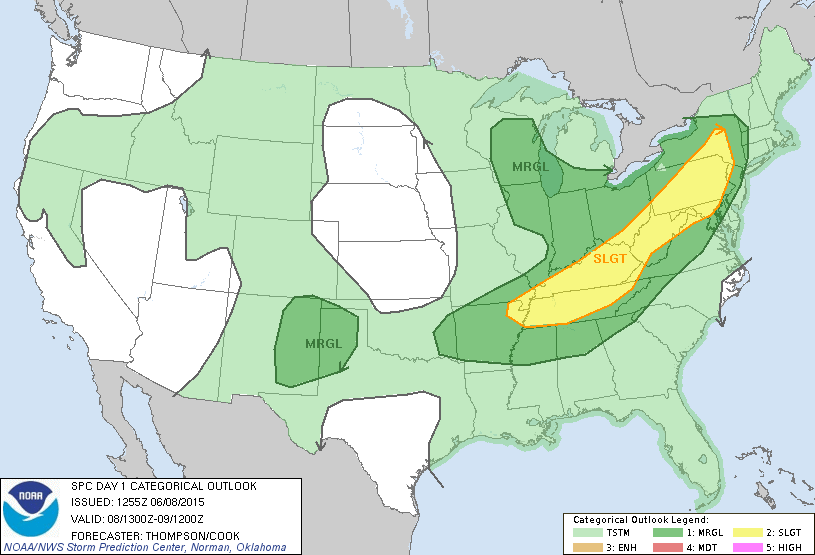 With this SLIGHT category of severe weather, the SPC has also placed us in the 15% chance of seeing hail within 25 miles of a point: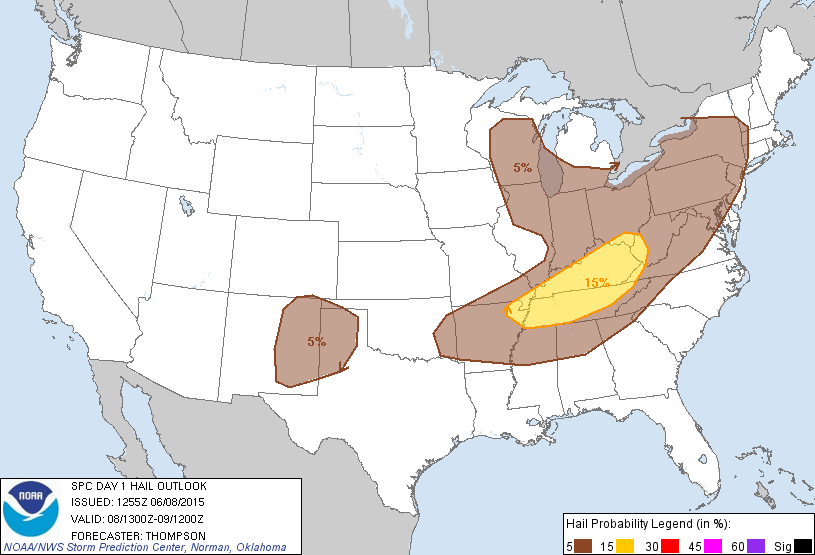 They've also included us in the 15% chance of seeing damaging winds within 25 miles of a point: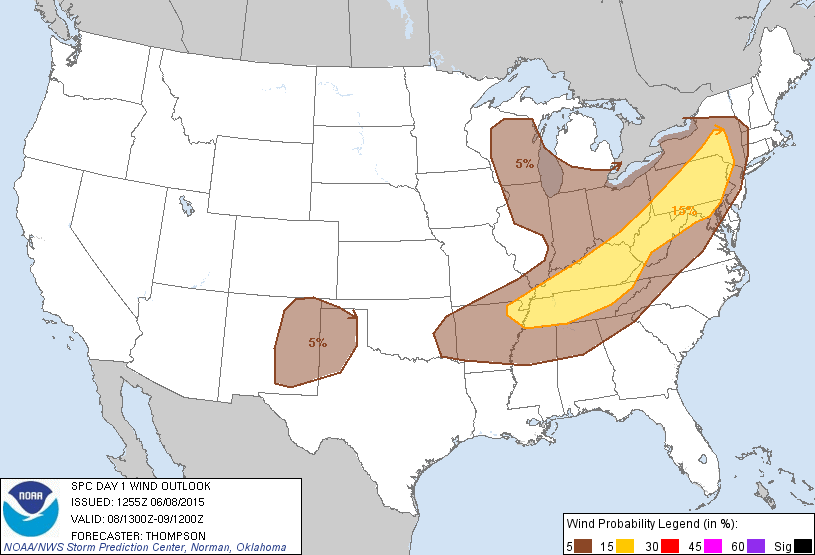 Finally, they've placed us in the 2% probability of seeing a tornado within 25 miles of a point: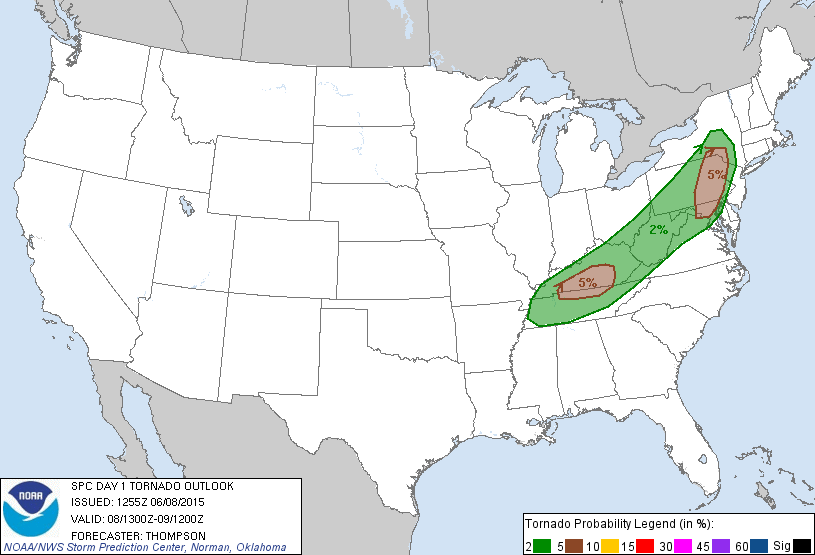 In other words, this is mainly a damaging wind and hail threat for today, but we can't rule out a possible tornado. Here's NWSNashville's words about today's severe weather: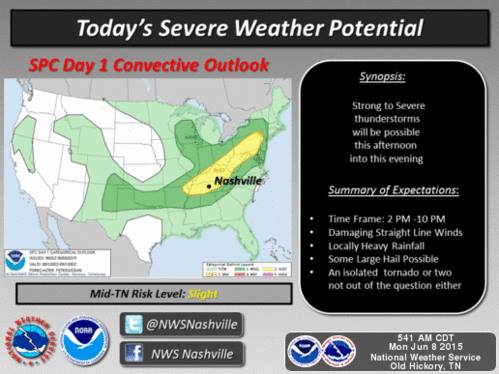 Here's how the current HRRR model is playing out today's storms, in an animated simulated radar fashion.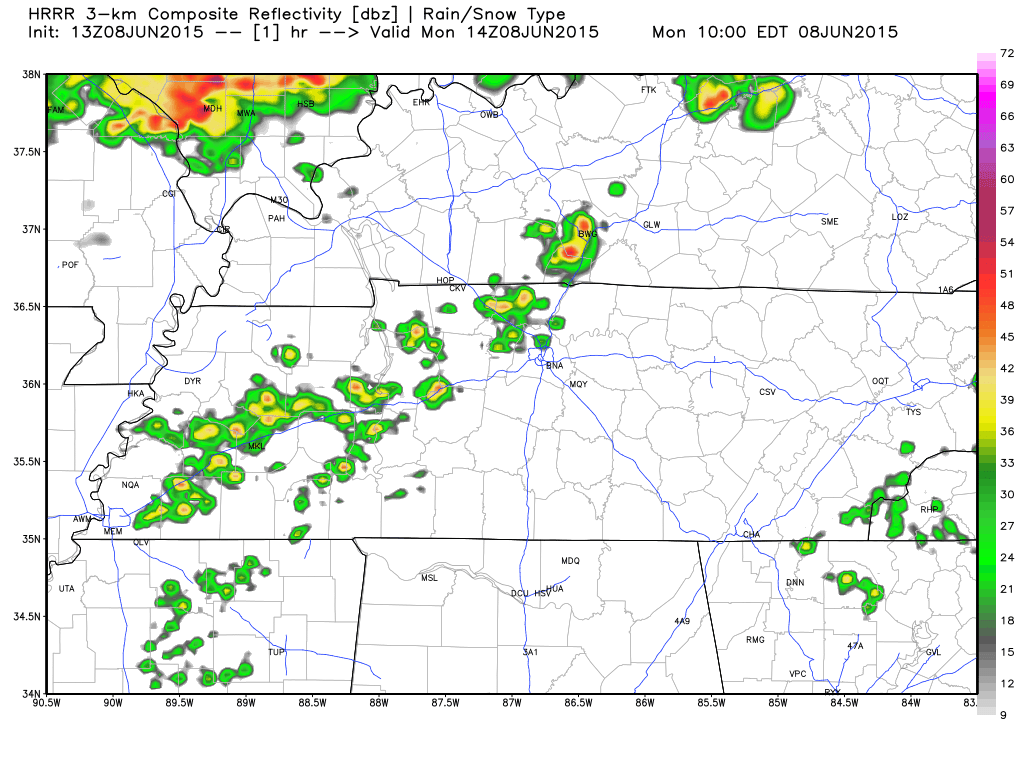 The HRRR model is a "rapid refresh" model, meaning it updates itself every hour and is very short range model. The HRRR believes there will be lots of scattered showers and storms popping right at noon today thanks to the daytime heating. This model also isn't showing any distinctive line.
The NAM4 model is a semi-short range model that is updated four times a day. It is also in agreement with the HRRR simulated radar above. Here's a snapshot of what the NAM4 believes is the worst part of the storms for us today at around 6pm: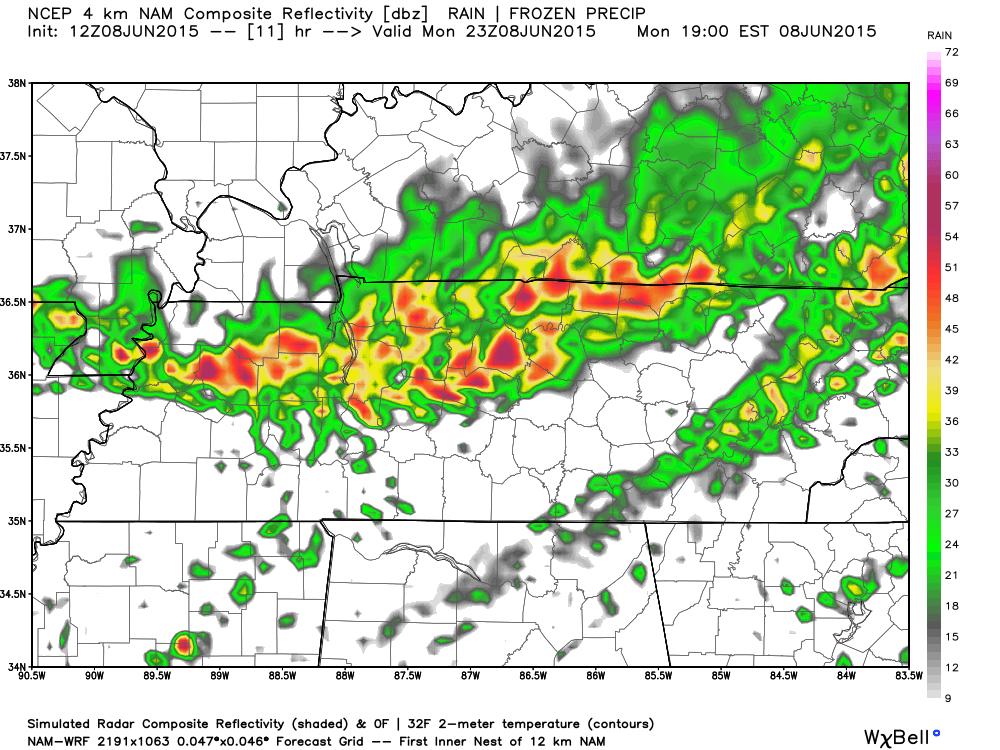 This morning's rain and non-severe storms is what is complicating today's severe weather outlook. If there is enough rain and thunderstorms over Middle Tennessee today, producing rain-cooled air, then that helps to reduce the likelihood of severe weather later today. If the storms don't develop enough early in the day, then the storms could severe later on.
Today's storms is nothing to panic about, but it should make you want to pay attention to a radar and your favorite local news station. Of course, we will provide up to the minute details on Twitter too at @HickmanSevereWx.
Tuesday rain chances decrease dramatically
After today's excitement, tomorrow will be much calmer with a 20% chance of rain and storms and a high temperature of 87 degrees. Tuesday night will be partly cloudy with a low of 66 degrees.
Extended Forecast

From weather.gov