Summary: Dry today, but rain chances increase dramatically over the next several days (but no anticipation of severe weather).
Today, our high temperature will be about 81 degrees under partly cloudy skies. Even though there is no forecasted chance of rain today, the HRRR model is wanting to paint some very spotty showers around 3pm.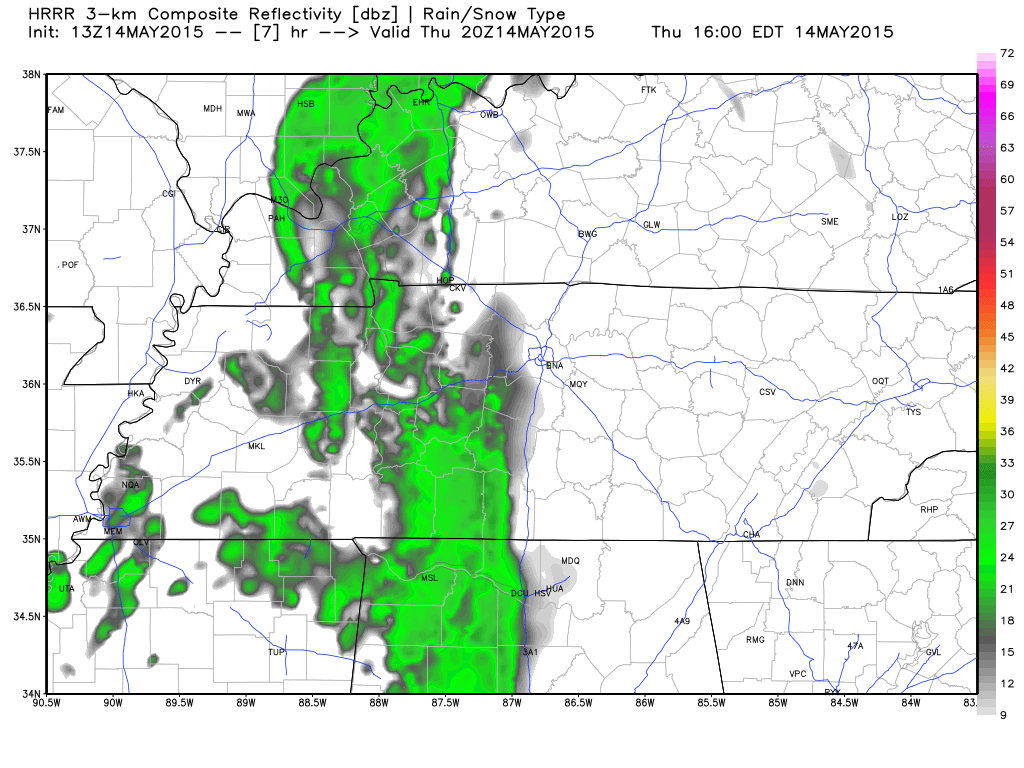 It's likely that the dry air in place will eat away at these showers before they get here, but it looks like maybe one or two houses in Hickman County could win the rain lottery and get their yards watered.
Our overnight low will drop to 63 degrees under mostly cloudy skies.
Here comes the rain.
For Friday, we have a 50% chance of seeing rain at our houses as things get a bit unstable, with temperatures reaching about 82 degrees.
The NAM4 simulated radar is painting some spotty thunderstorms around starting at about noon and going through the rest of the evening. Here's the 4pm model prediction.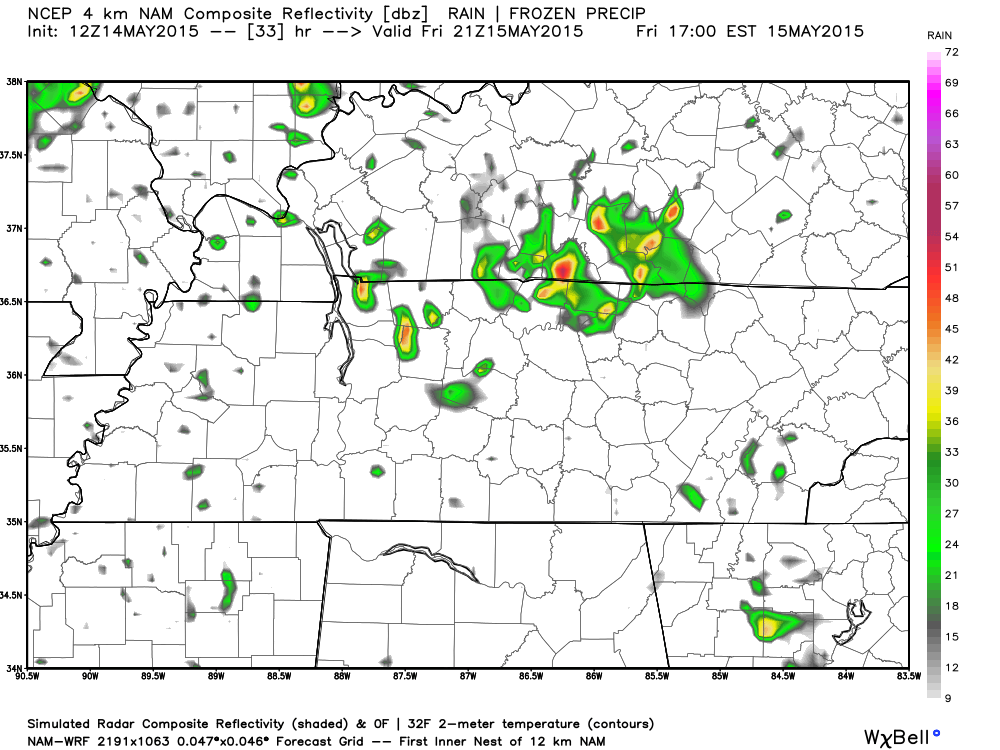 And the same model for 6pm. Spotty showers and storms will linger through the afternoon, so there is a 50/50 shot in seeing some rain at your house through Friday.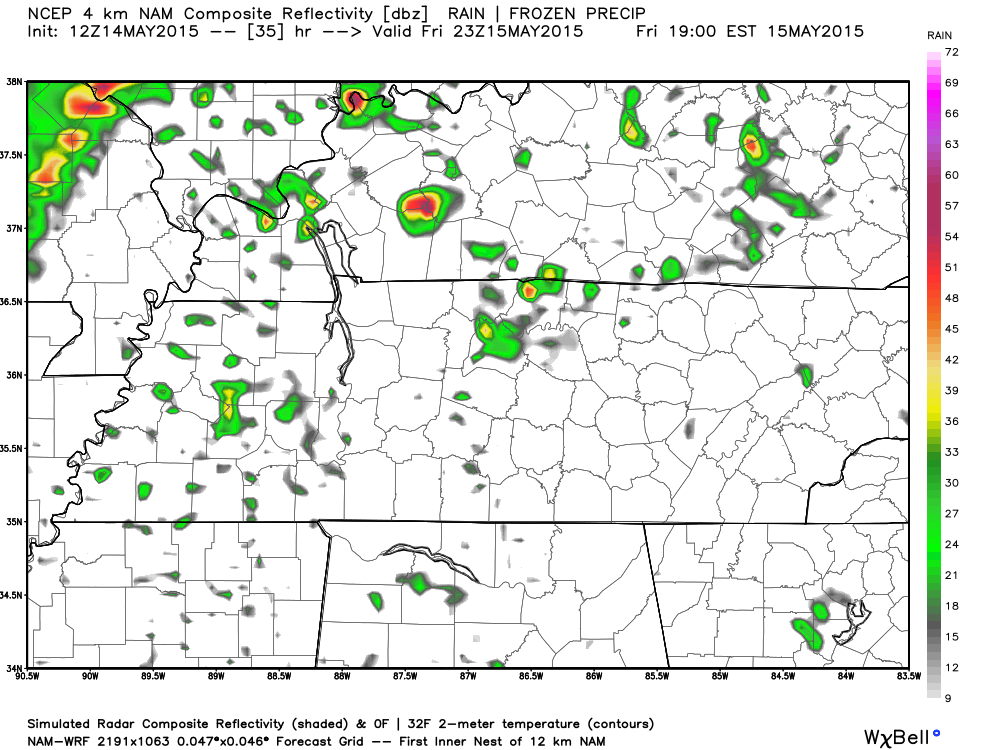 Friday night rain chances decrease slightly to 40% as spotty showers and storms remain. The overnight low temperature will fall to about 67 degrees.
Saturday is going to bring a solid chance of seeing some rain as we have a 60% chance of seeing rain and a high temperature of about 79 degrees. Best to have indoor plans this weekend.
The NAM12 gives us the best idea of these showers. Rain starts early for us and goes through the entire day. Here's NAM12's simulated radar for 10am.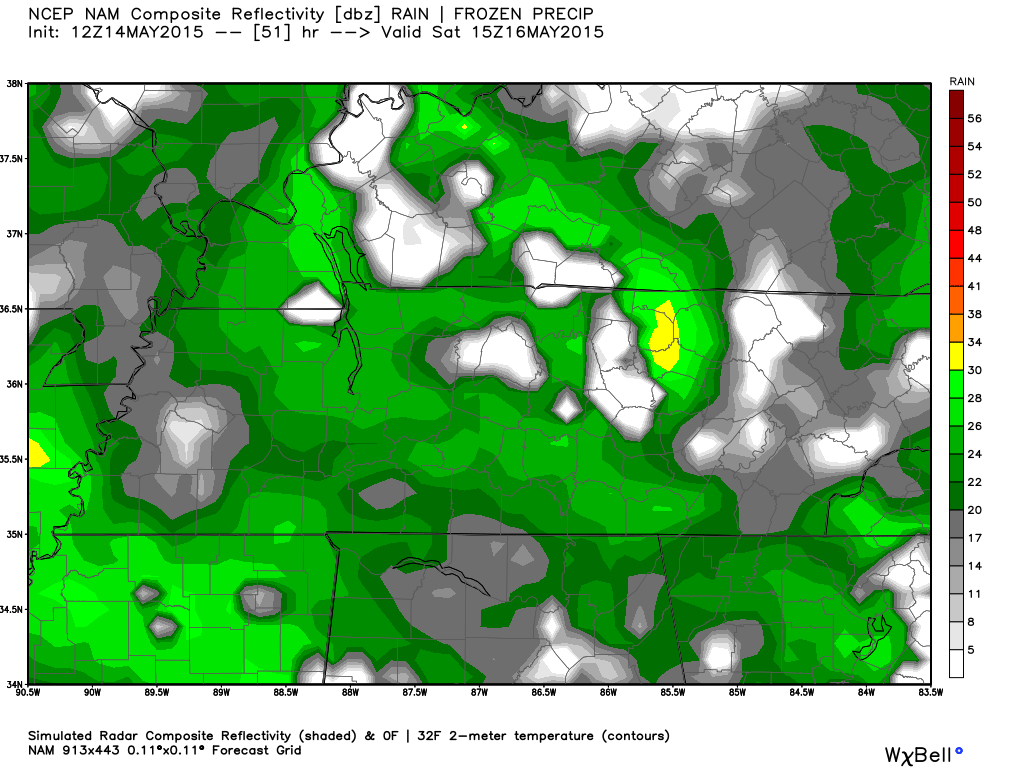 Rain and thunderstorms become heavier as we work through the day. Here's NAM12's simulated radar for 4pm.

And NAM12's simulated radar for 7pm Saturday night.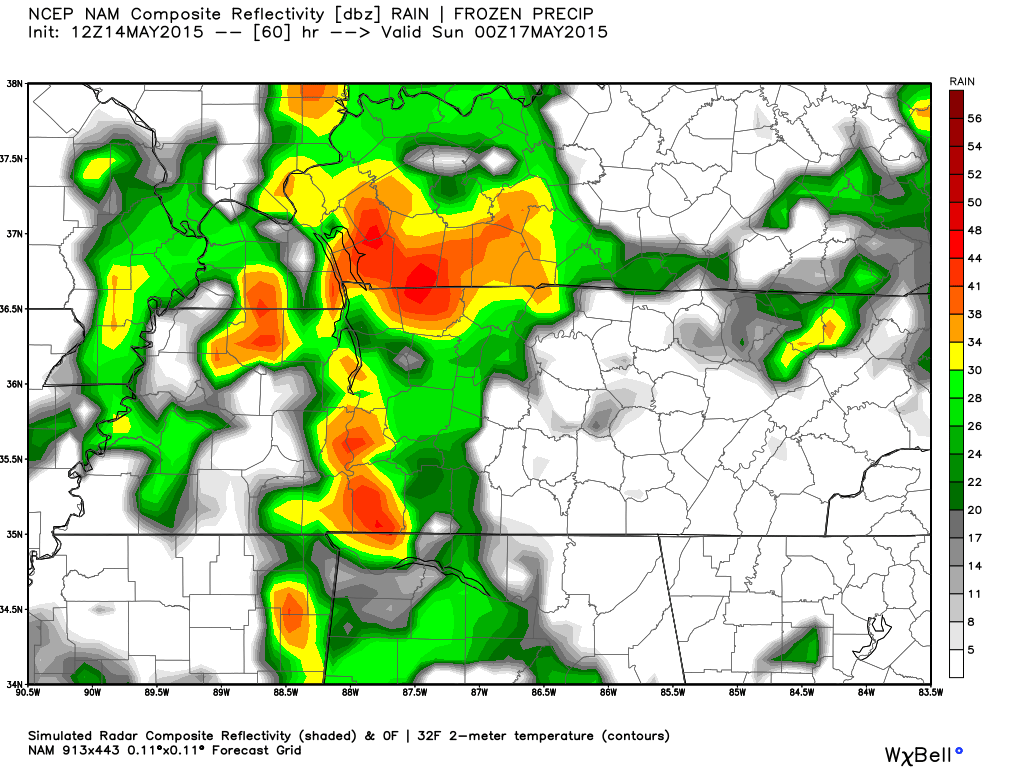 Rain chances decrease only slightly Saturday night to about 30% as the temperature also falls to about 68 degrees.
Sunday gets only slightly better with a 40% chance of rain and a high temperature of 83 degrees. Sunday night sees the same rain chance and an overnight low of 68 degrees.
Monday is likely to be a washout as well with 60% chance of rain and a high of 79 degrees.
Extended Forecast


From weather.gov