Summary: Very nice next couple of days. Rain chances come back this weekend.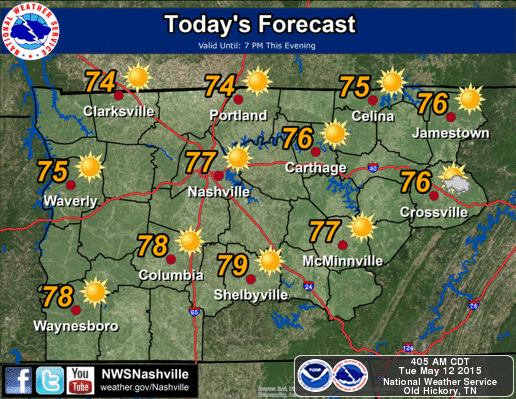 After yesterday's almost-but-not-quite severe weather risk, today and tomorrow will be rain free and really pleasant compared to the last couple of weeks of 80+ degree temps.
Today, our high will be about 77 degrees under sunny skies as high pressure builds in keeping rain chances away. Winds will be out of the northwest at 10mph.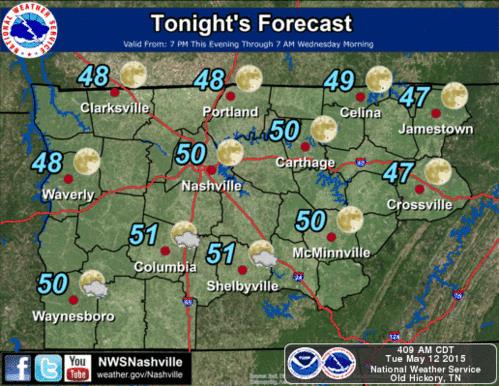 The overnight low will fall to about 49 degrees under partly cloudy night skies and a north northeast wind at 5mph.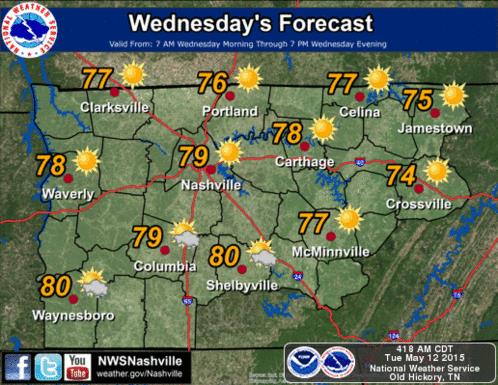 Consider Wednesday an exact repeat of today, with a high temperature of about 78 degrees under mostly sunny skies. Winds will be out of the northeast at 5 to 10 mph.
Rain chances return to end the work week.
Thursday's high temp will be about 83 degrees while Friday we will see a temp of 81 degrees.
Our rain chances start to increase come Thursday and Friday, as there is a 20% chance and 40% chance of rain and thunderstorms those days. The high pressure that will dominate our pleasant days for today and Wednesday will be pushed out of here leaving us with some instability enough for showers and thunderstorms to develop.
The better day for rain is on Friday, as the GFS model predicts below (1am Friday).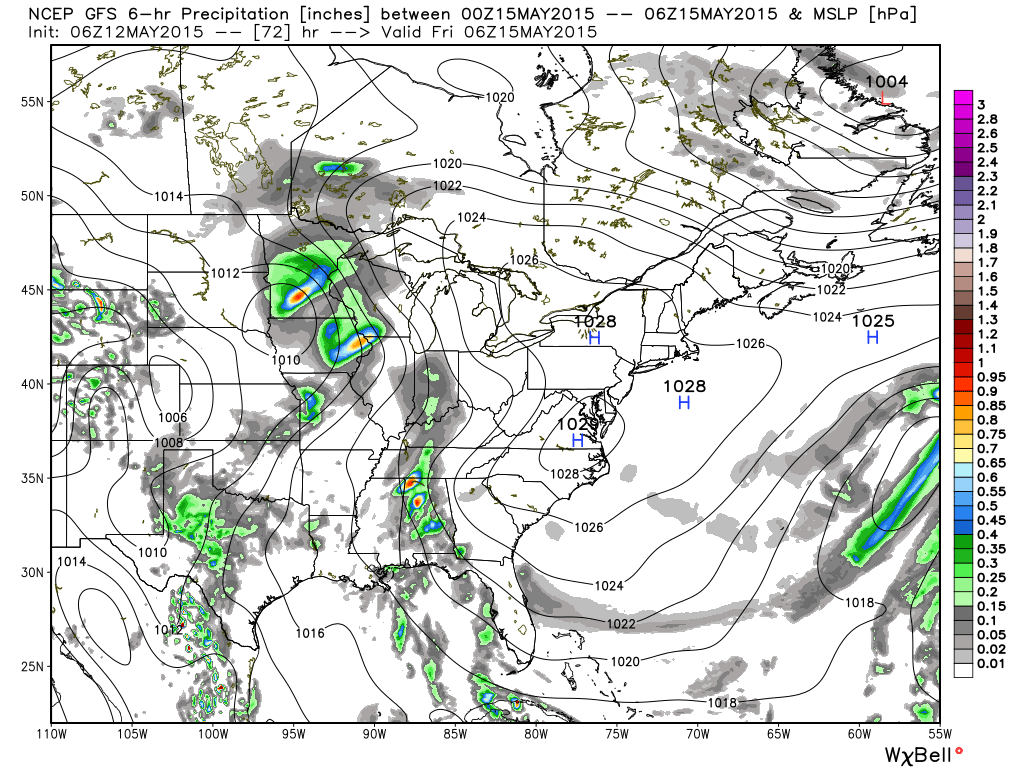 Things become even more unsettled as Friday moves along. GFS model at 1pm Friday.
The weekend will be wet unfortunately.
Unfortunately the unsettled weather for Thursday and Friday won't end there. Saturday also looks to be wet as more rain is expected as we are likely getting up Saturday morning, with a 50% chance of rain and thunderstorms throughout Saturday.
The GFS model at 7am shows a good chance of rain over the western half of Middle Tennessee.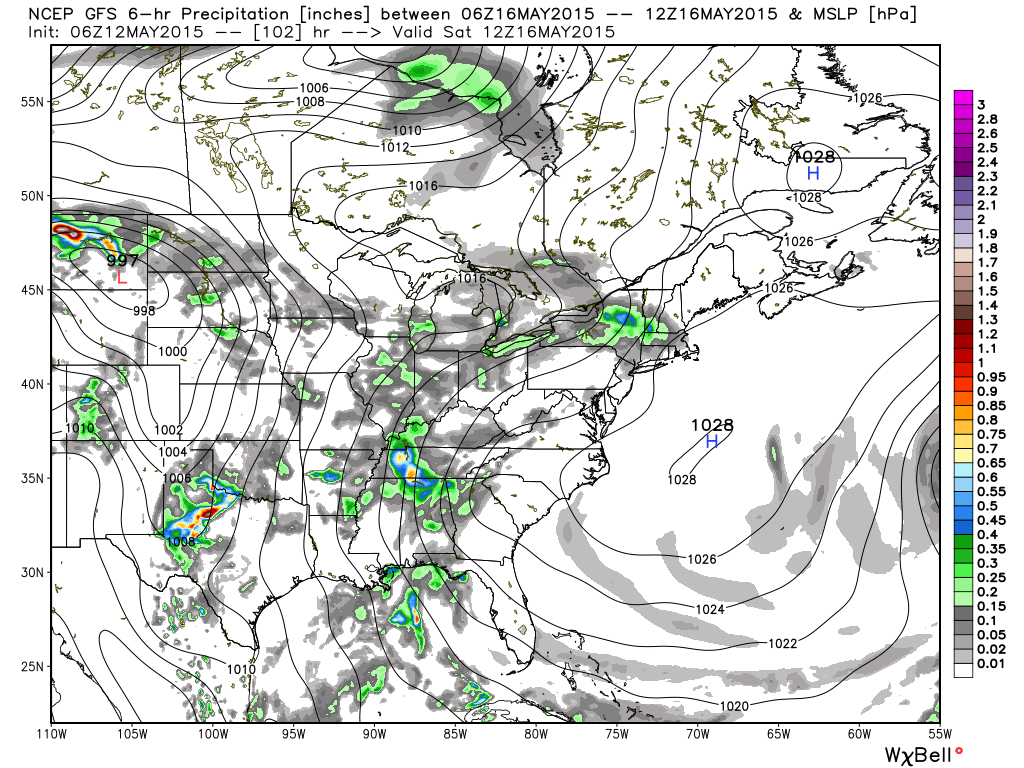 And even more as the day goes on Saturday. GFS at 1pm Saturday.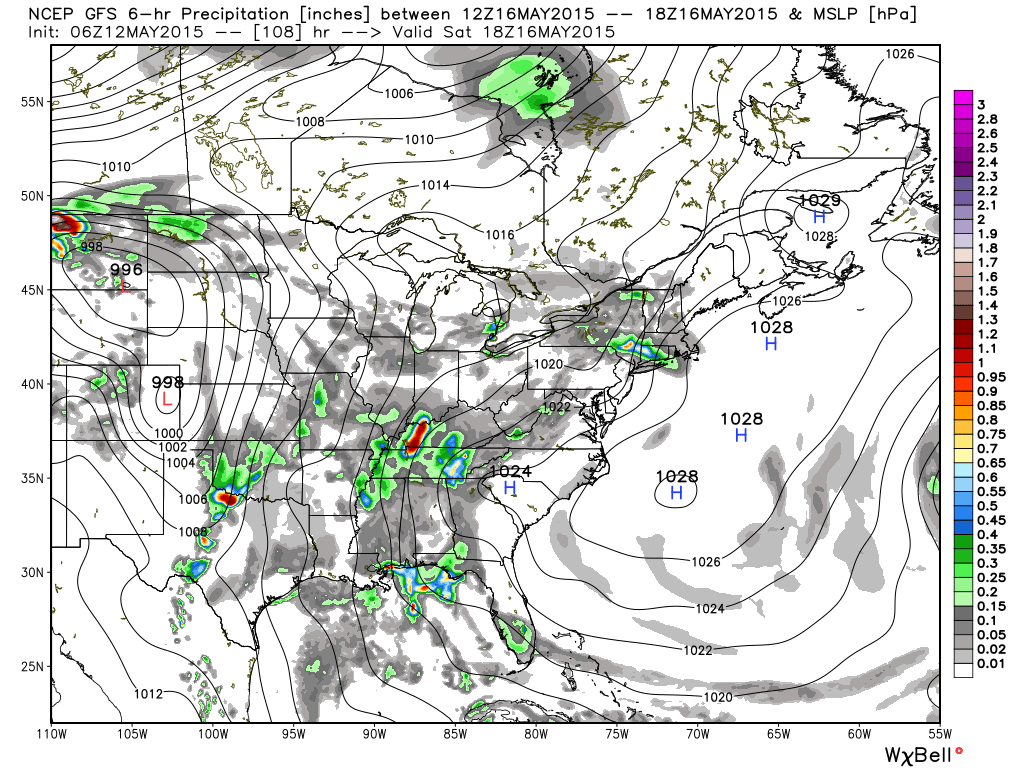 Sunday rain chances decrease to about 30% chance of rain and thunderstorms.
Extended Forecast

From weather.gov