Rainy end to the week, with a good weekend shaping up.
Currently rain is moving into our county, falling as rain with maybe a flurry or two mixed in there.
Today's high temperature will reach 42 degrees, with winds out of the northeast at 5 to 15 mph, gusts up to 20mph, making it feel much much colder than 42 degrees.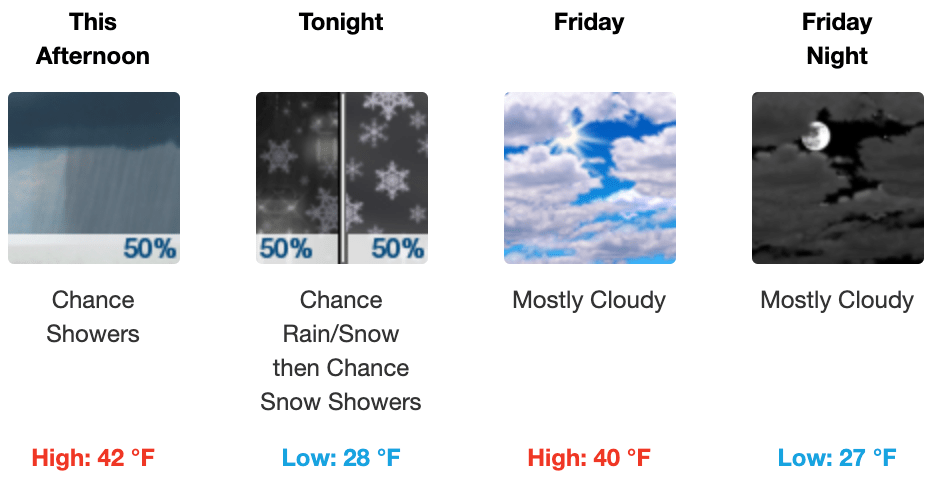 As night falls, the temps drop to a low of 28 degrees, enough to start changing the precip falling now into snow.
If there's enough moisture still around when the temps drop below freezing, we could start seeing some minor accumulations throughout the county by Friday morning.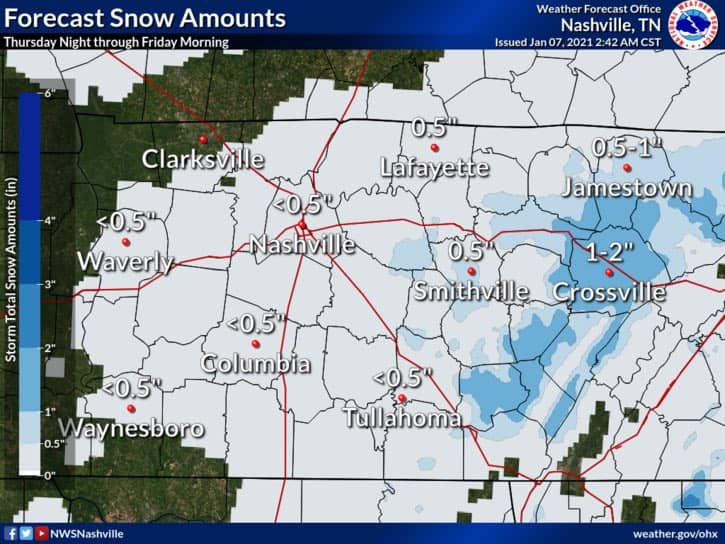 The official NWSNashville forecast for Hickman County paints us under less than one half an inch of snow. Matter of fact, it's just enough for them to have issued this Special Weather Statement earlier today discussing the accumulation (my bolding added for emphasis).
...Snowfall Accumulations Possible Tonight into Friday Morning...

For locations less than one thousand feet in elevation across 
Cumberland Plateau Region and just west of it, total snowfall 
accumulation amounts will range from around one quarter of an inch
up to one inch. For mid state locations west of this area, total 
snowfall accumulation amounts will range from a trace up to a 
quarter of an inch. A Winter Weather Advisory was issued earlier 
this morning for locations around and above one thousand feet
elevation across Cumberland Plateau Region where one to two 
inches of snowfall, with isolated locations up to three inches, 
will be possible.
This could be just enough to cause a few slick roadways for your Friday morning. Friday's temperature will rebound to a high of 40 degrees under mostly cloudy skies, enough to help some of whatever accumulation we may get to melt. It's going to feel much colder than 40 degrees though with winds 10 to 15mph out of the north, with gusts as high as 20mph at times. Friday's overnight low drops to 27 degrees with winds calming to 5 to 10 mph.
Of course, I'll be on Twitter monitoring this event and will post updates over on twitter.com/hickmanseverewx.
Dry, but cool weekend in store.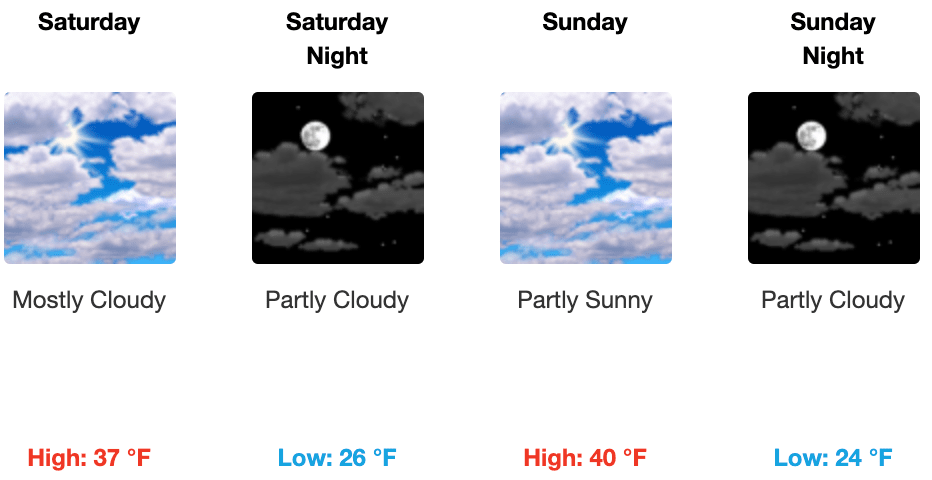 This weekend will be a dry one under mostly cloudy skies and cool temps. Saturday sees the coldest day with the a high temp of 37 degrees before falling overnight to 26 degrees. Sunday we rebound slightly to a high of 40 degrees before dropping a bit colder to 24 degress Sunday night into Monday morning.
Another potential rainmaker (maybe snow?) for Monday
We're watching the potential for another system to greet us to start our week Monday that could bring rain and maybe, maybe another chance at seeing some winter precipitation Monday through Tuesday. Keep your eyes open for more info on that.